DIY: Holiday Poinsettia Tree
Difficulty: Easy
Get more out of your holiday Red Poinsettia by creating a stunning display using real stems! Spruce up your evergreen with these contrasting red Poinsettia plants to create cool holiday vibes. Just follow these simple steps!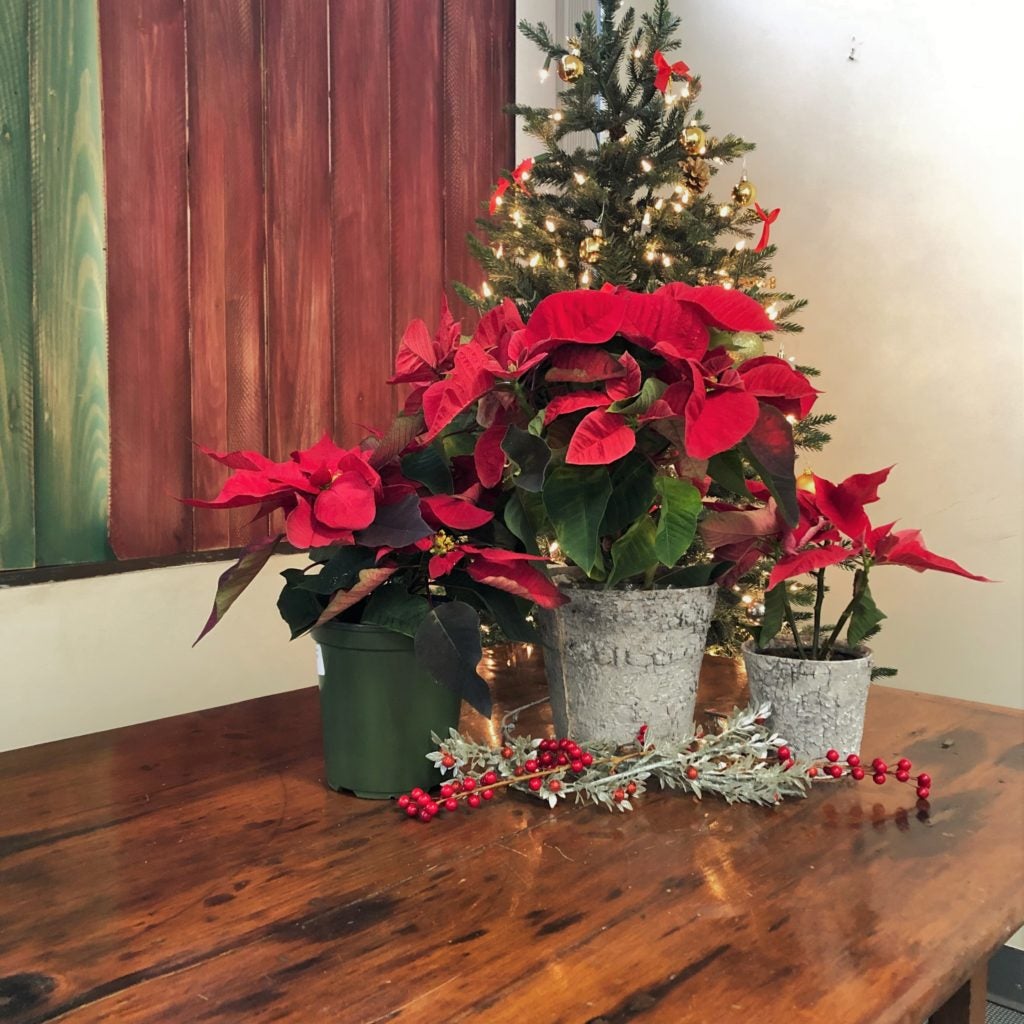 Here are the supplies you will need:
Scissors or pruning shears
A glass of water or a candle
Christmas tree
Gloves
(Optional) Water pick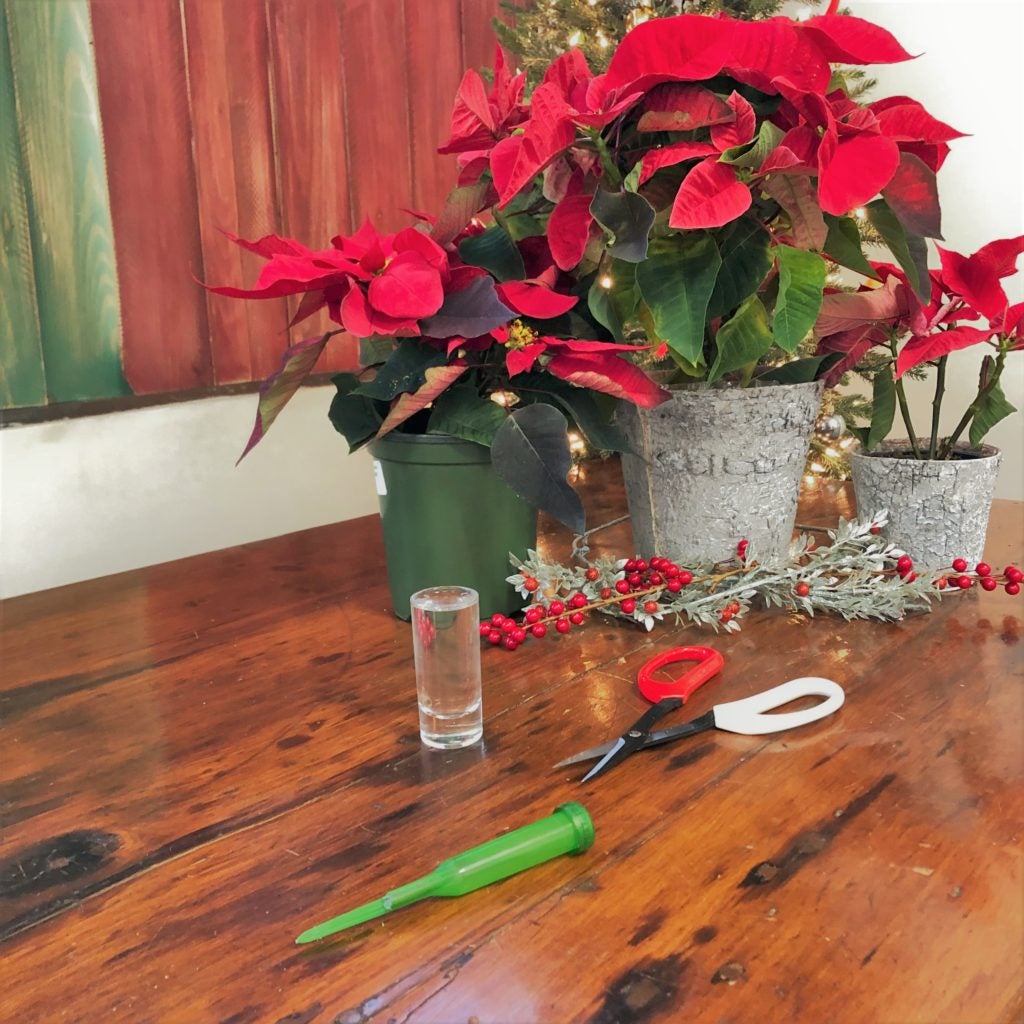 Step 1: Gather Your Cuttings
Cut the flower and bract of your poinsettia and leave about 4-6 inches of stem.
Poinsettia Tip: Bracts are often misidentified as flowers by most people. Bracts or "modified" leaves are different from their leaf-like counterparts due to their appearance. Bracts can vary in size, color, and shape; for poinsettias, the showy red color is what makes it perfect for the holiday season with its festive bright colors.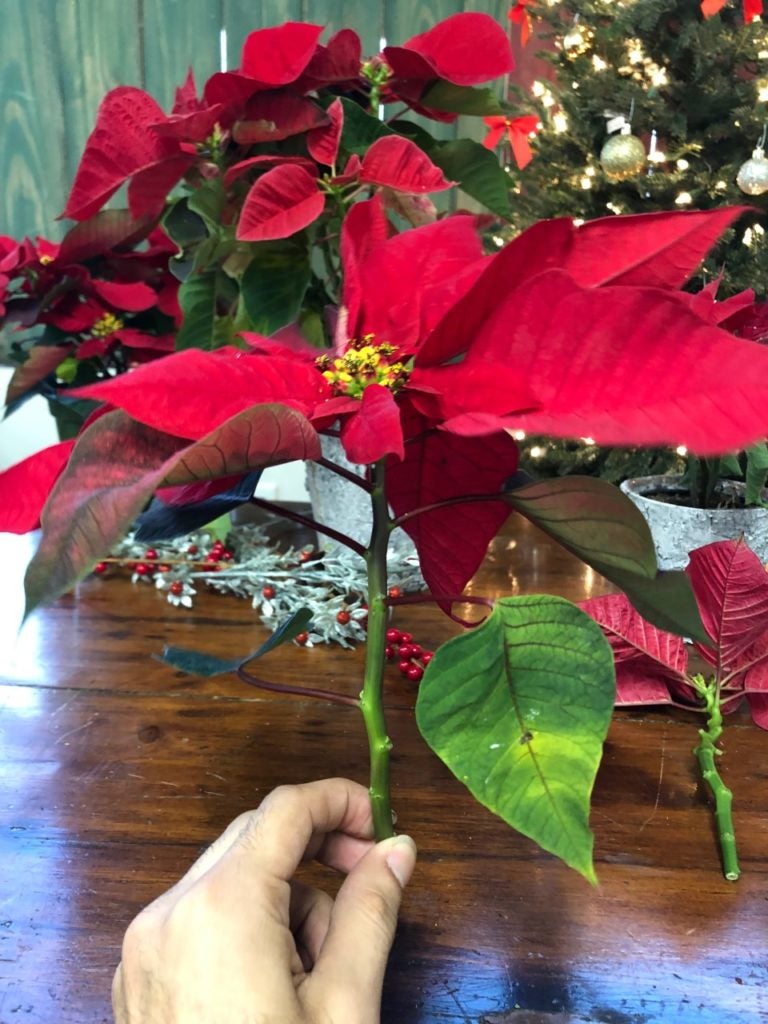 Note: Poinsettias secrete a white sap and although not poisonous, may cause skin irritation. You should consider using gloves when gathering your cuttings.
Step 2: Remove Leaves
Remove the leaves by cutting them off with a clean pair of gardening shears or scissors. Remove some of the outer bracts if you want to encourage your poinsettia to bloom its tiny yellow buds.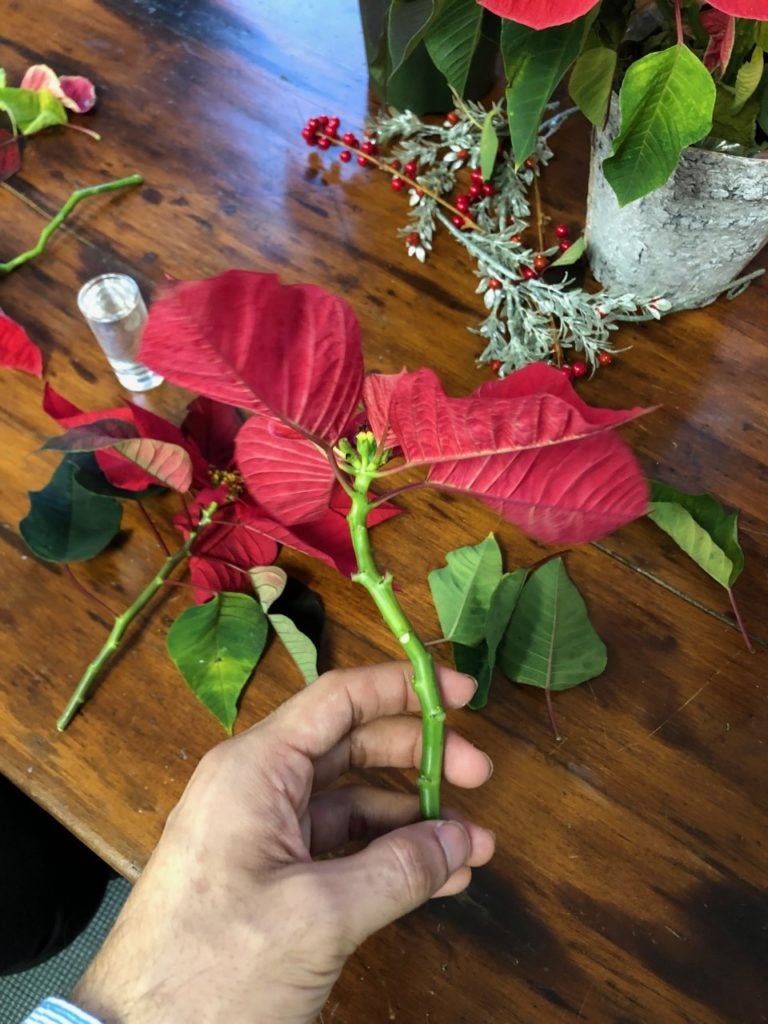 STEP 3: Place Cuttings in Water
Leave the cut poinsettias in a cup of cool or hot water for up to 30 minutes to allow the cut ends to seal. This will prevent your cuttings from wilting.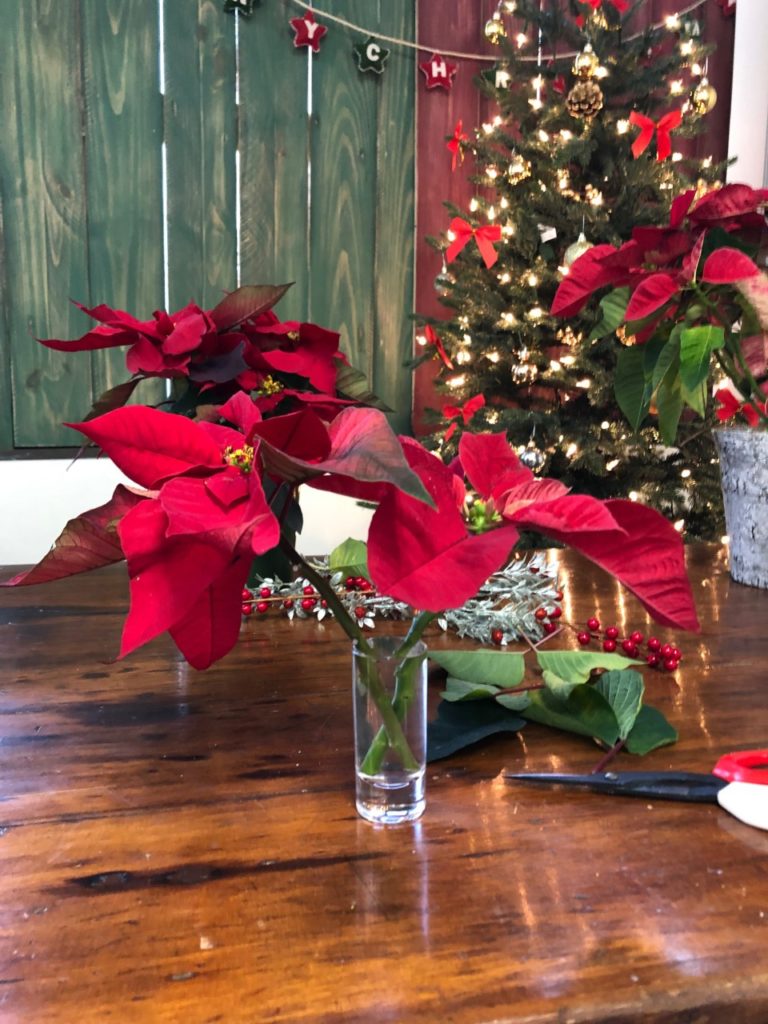 You could also sear the tips with a candle to close rather than using water.
Tip: Remember that Poinsettias grow in the hot deserts of Mexico, adding heat to your poinsettias to close the cuttings will not harm it.
STEP 4: Place Cuttings into your Tree or Place Cuttings into Water Pick
If you decide to use the water-filled pick to place the poinsettia leaves in your tree, then poke each stem into a water pick and nestle into your tree.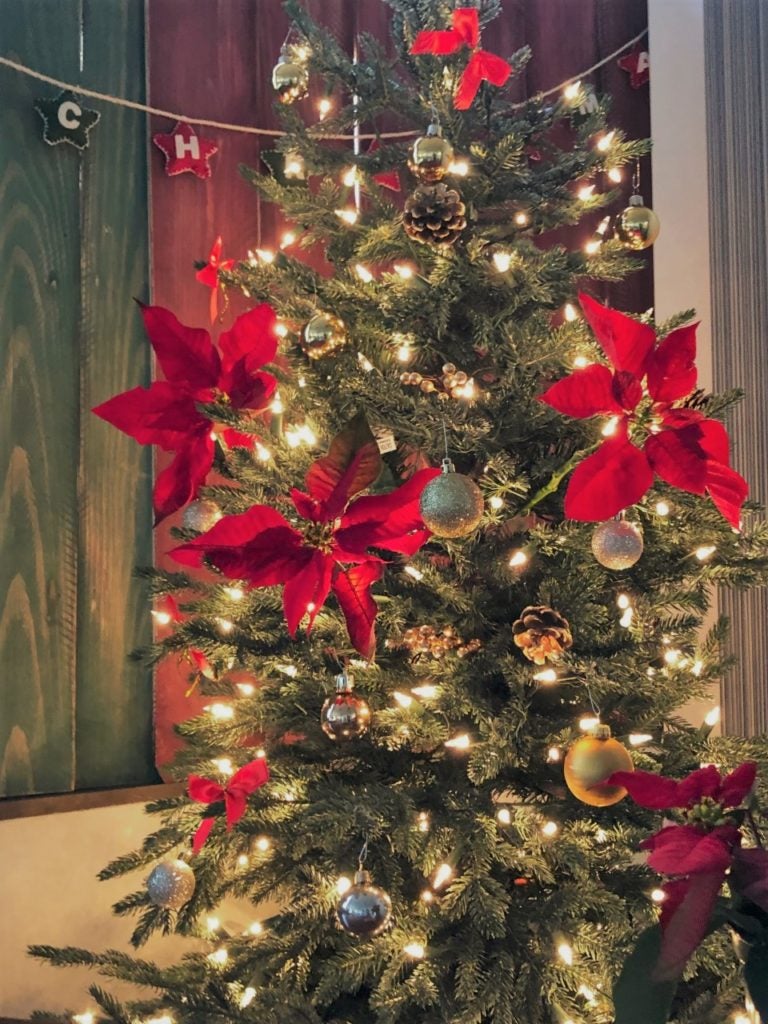 Tip: Do not use the same water used to seal the stems, get fresh water for your water picks. Check the water levels frequently, as it may dry out in just a matter of days. We recommend using these water picks because Poinsettias do dry out and may wilt quickly.