Phalaenopsis Orchid Care: How to Care for an Orchid Plant
Phalaenopsis, or moth orchids, are the most stylish and sophisticated plants you can grow in your home or office. They make fantastic houseplants, especially for beginners, and their fabulous blooms last for months on end – making orchids not only a popular Christmas flower gift, but a great gift for any occasion (Check our top plants gift list).
With many varieties, spectacular colors and exotic shapes, they're a great choice to add beauty and style to any decor. Plus, indoor plants can have a calming effect. Orchids, in particular, help you relax and de-stress, improve your mood and reduce your risk of cardiovascular disease. Plus, orchid care is so simple, they are easy to grow! (If you're looking for other easy care varieties, check out our top picks for beginner plant parents!)
The hardest thing about orchids is choosing one. Pick an orchid in a single color such as purple, pink, or yellow for a pop of color. Or for a more captivating look, choose one with fun splashes of color.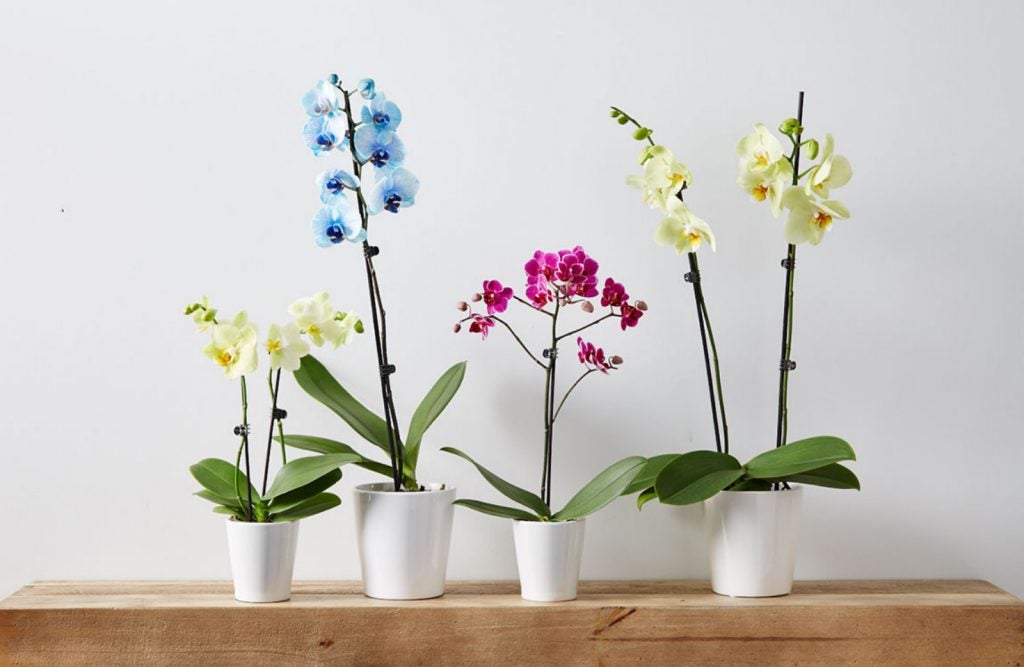 How to Care for an Orchid Plant:
· Just the Right Light. Orchids like bright light, but not direct sun.
· No Drafts, Please. Avoid placing it in cold, drafty locations.
· Don't Forget to Water. When watering, allow water to flow through drainage holes, making sure to drain excess water completely. This is best done in the sink. Water again only when soil is completely dry or the pot feels light. Learn more about watering your plants when you go out of town.
· Add Nutrients. Feed with a liquid fertilizer specifically for orchids to give your plant the nutrients it needs. Follow package instructions for how much and how often to feed. Remember to water your orchid before applying fertilizer since fertilizer can burn the exposed roots.
· Give it Time. Key for orchid care, once all flowers have withered, cut back the stem halfway. If the stem has turned brown or died, cut it back to the base of the plant.
· Repot if Needed. Generally, orchids need to be re-potted once a year. You'll know it's time when you see these signs: yellow foliage, lack of growth or dead or damaged roots, or the roots start growing over the edge of the pot. The best time to re-pot is just after flowering, or when new growth appears. Use a potting mix made for orchids for best results.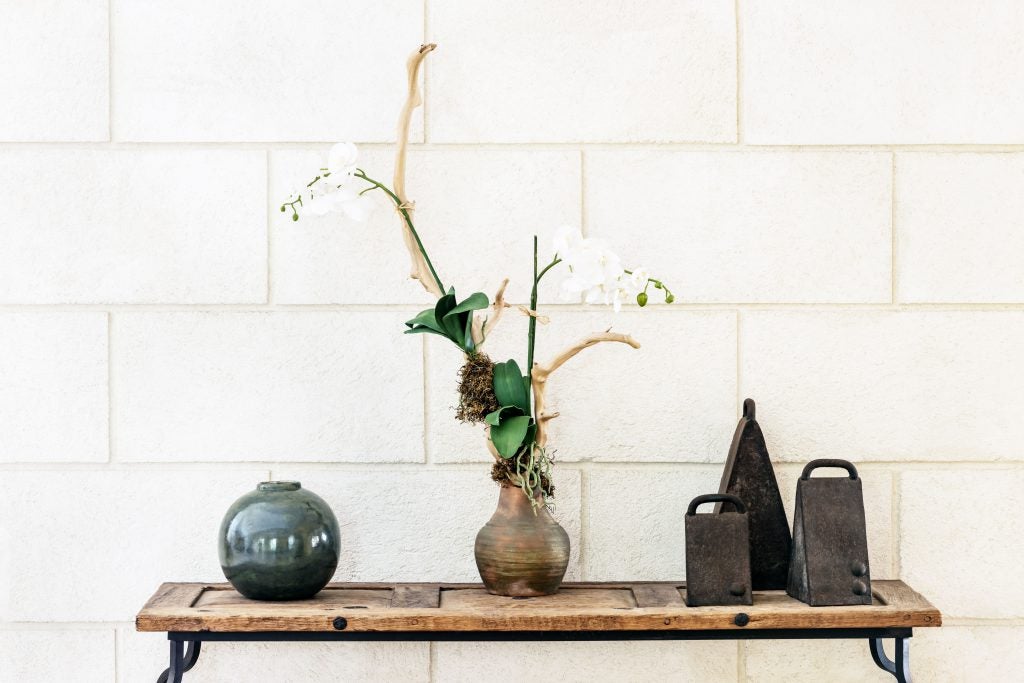 Indoor orchid care can be tricky but because they're so adaptable, orchids can grow in just about any spot that gets indirect light, including on your desk at work or school, and in your home. They look beautiful displayed on a window sill or in a hanging planter. Complement your orchid with a colorful pot; this will help give the plant an extra boost of color after the flowers fade.