Difficulty: Easy
Decorate your Winter Lights Air Plant and create an illusory winter wonderland!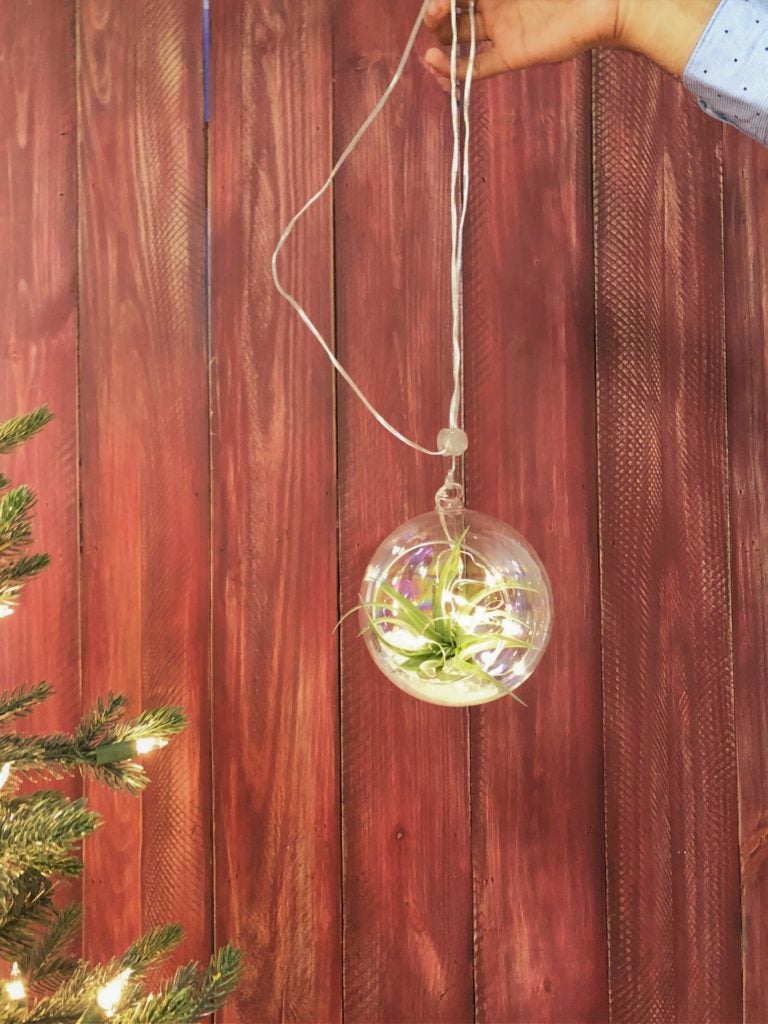 Here are the supplies you will need:
Glitter
Epson salt
Glue stick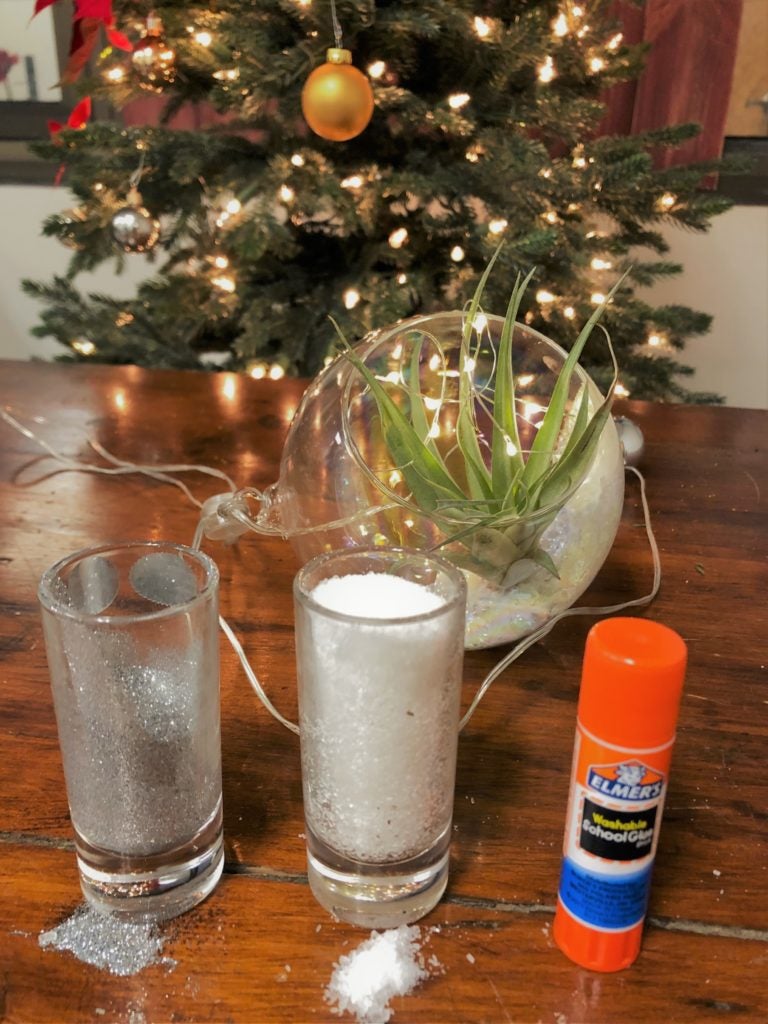 Step 1: Glue
Use a generous amount of glue to cover the edges of the ornament. If you would like, wait to add a second layer down, just to make sure the materials stick.
Step 2: Apply salt
Sprinkle Epsom salt around the edges where the glue has been applied. Pat it down and the Epsom salt will create a frosty look.
Step 3: Add sparkle
Sprinkle some glitter over the Epsom salt to create a sparkly winter wonderland. We suggest using a shimmery silvery color to create this effect.
Finished DIY: