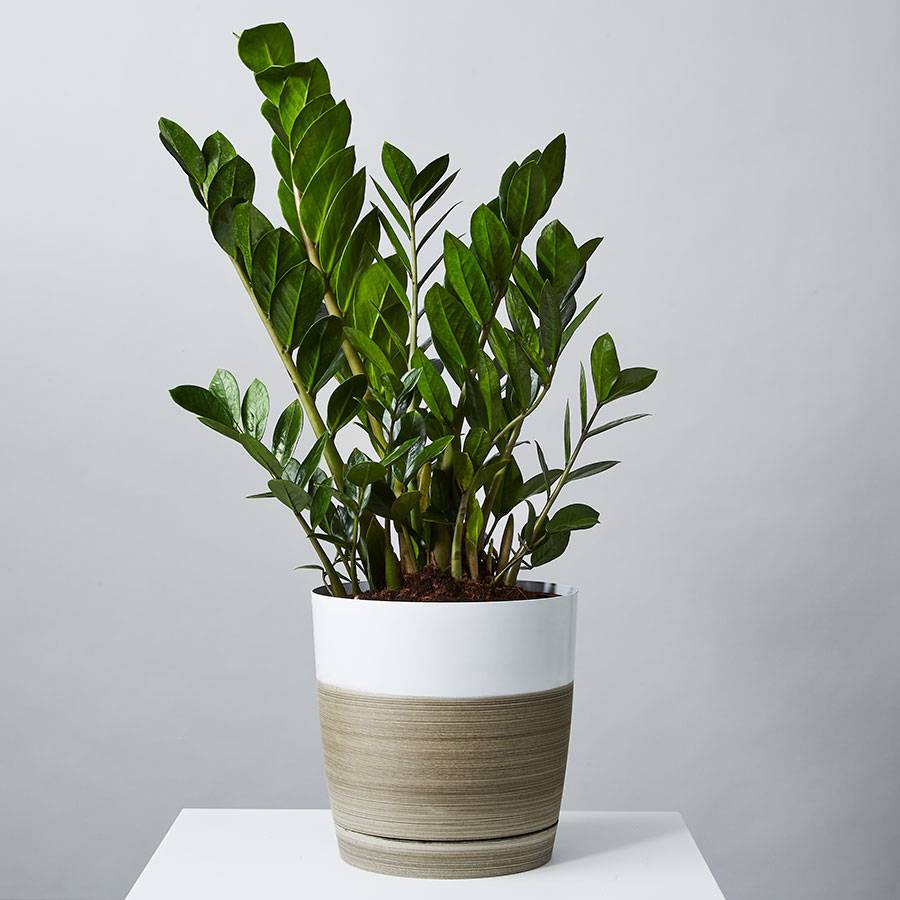 ZZ Floor Plant (Zamioculcas Zamiifolia)
The ZZ plant's lush, glossy-green leaves cast a chill vibe that reminds you to stop and take a deep, calming breath. Is it normal to like a plant more than people? (Asking for a friend). Available in two sizes. Medium comes with your choice of planter. Plant Perk: Thrives on neglect so you can breathe easy.
Note: Arrives in a black nursery grow pot nestled inside of our decorative container.
Shop Now
Details
Botanical Name: Zamioculcas zamiifolia
Common Name: ZZ plant
Origin: Eastern and southern tropics of Africa
Plant will arrive potted in your choice of planter:
Exclusive versatile sandstone planter
Neutral plastic planter with ribbed border detail at rim, contoured base and watertight
Measures overall approximately 24-27"H x 9"D potted at the time of purchase

Pot size is 9.6"H X 11.6"D

The plant arriving in this planter does not have any shipping restrictions
Lightweight, two-tone plastic planter with adjustable base for draining
Measures approximately 24"H x 9"D potted at the time of purchase

Pot size is 9.5"H X 9.5"D

Due to agricultural restrictions, the plant arriving in this planter cannot be shipped to Arizona or California
Plant Care
Sunlight
Bright, indirect sunlight; tolerates low light
Water
Water once every 2 weeks
Temperature
60-90°F
Pet Friendly
Best to keep away from furry friends