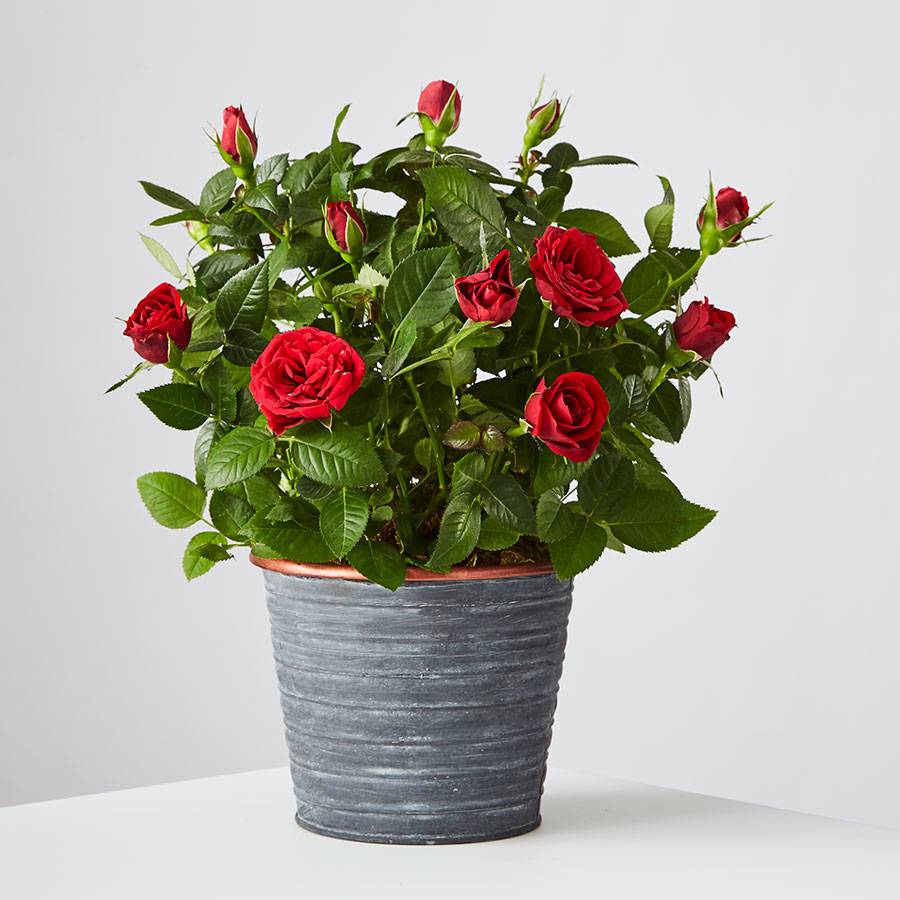 Red Rose Plant
Just like your Valentine, this one's a keeper. Our red rose plant arrives ready to bloom (and rev up the romance). Send as a gift…or add a bright pop of color to your own space. Available in two sizes. Arrives in a modern textured pot. For more of a mood-setter, add our "Love Ya" candle.
Details
Botanical Name: Rosa
Common Name: Rose Plant
Red rose plant arrives as a mix of buds and blooms
Designed in a 6""H slate textured pot with copper rim
Large measures overall approximately 10-12""H potted
Small measures overall approximately 8-10""H potted
Also available with "Love Ya" candle:

Matte ceramic container with black outline artwork of two hands forming a heart, the sign language symbol for love; gold foil stamped dust cover with "Love Ya" message
Candle scent is notes of cinnamon, nutmeg, patchouli, vetiver, tobacco, sandalwood, and creamy vanilla
Made with all-natural soybeans; hand-poured in the USA; 5.75 oz.
Plant Care
Sunlight
Bright and direct so the rosebuds thrive
Water
Water from below (avoiding the leaves) once a week. Do not let soil dry out.
Temperature
60-70°F indoors
Pet Friendly
Safe for furry friends and kids