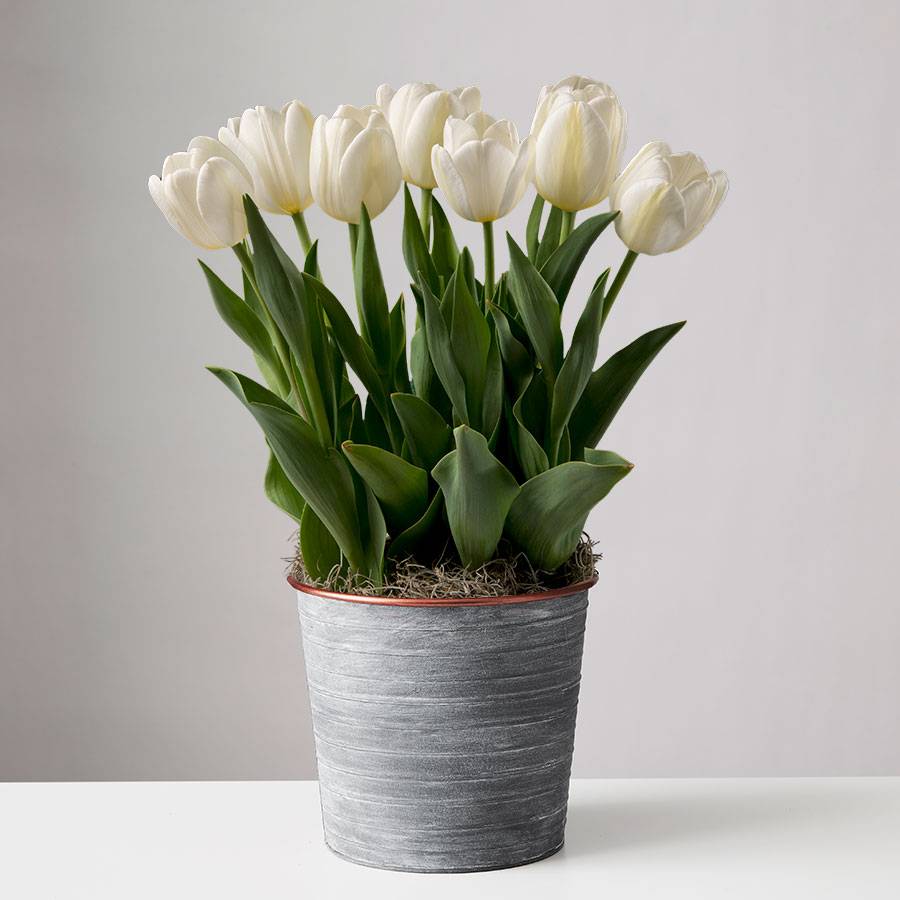 White Tulip Bulbs
Say hello to spring with our bright, white tulips. These bulbs come rooted, sprouted and ready to bloom in a modern, textured pot. Known for their almost-perfect symmetry, tulips add a chic touch to any space—and they're the plant world's symbol for new beginnings.
Details
Botanical Name: Tulipa white
Common Name: White Tulip Bulbs
Origin: Europe & Central Asia
8 'White Marvel' bulbs
Arrives rooted, sprouted & ready to bloom
Slate textured 6"H pot with copper rim
Measures 6"H x 6.5"D; with proper care, can grow from 10-12"
Tending Tips:
USDA Hardiness Zones 4-8 if planting outside
Trim off old blooms; when flowering stops, place them in a cool indoor space until they can be planted outdoors in the garden; they should flower again the following spring
Plant Care
Sunlight
Full sun to bright, indirect light is best
Water
Soil should be slightly moist; let the upper soil layer become dry between watering; do not let water pool at the bottom of the outer planter
Temperature
Cooler room temperatures (60-65°F) help flowers last longer
Pet Friendly
Not safe for furry friends or kids; harmful if ingested