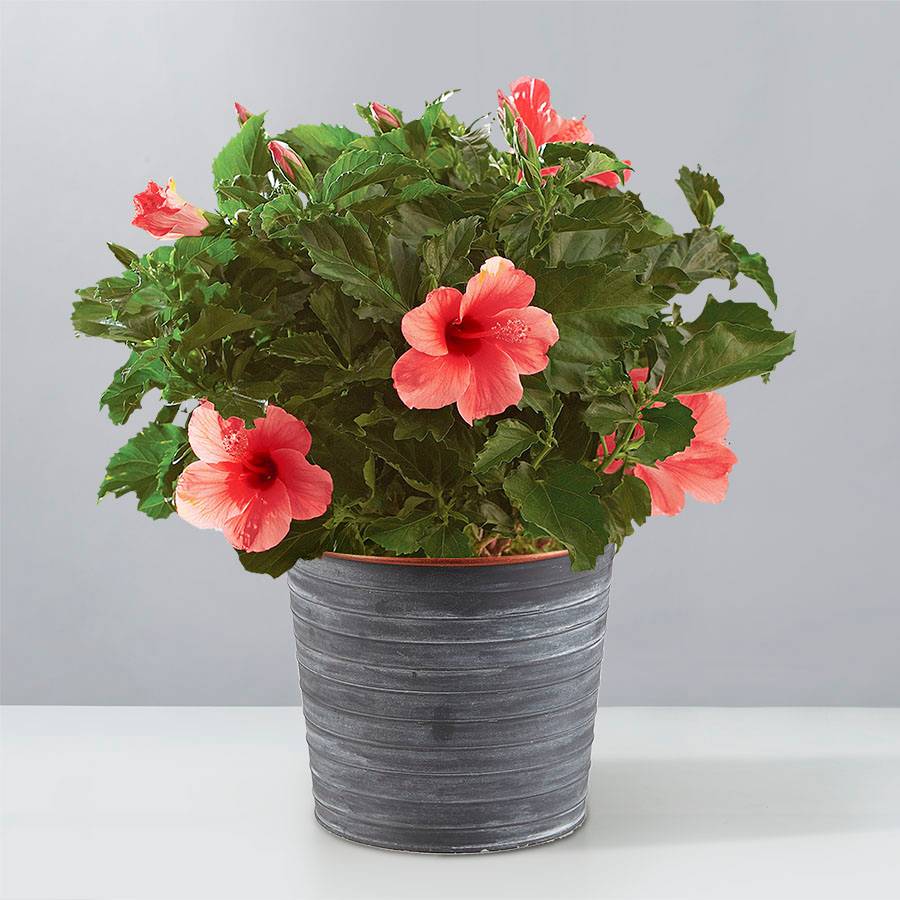 Tropical Hibiscus
Create a piece of paradise anywhere in your home or outdoor space. Our tropical hibiscus features showy, trumpet-like pink flowers with deep green foliage. Also known as the Chinese Rose, this easy-care plant arrives in a modern textured pot for added style.
Details
Hibiscus plant arrives with lush green leaves ready to bloom. With proper care your hibiscus plant will bloom vibrant pink flowers.
Designed in a 6"H slate textured pot with copper rim
Measures overall approximately 12-15"H
Plant Care
Sunlight
Full sun
Water
During its blooming phase, your hibiscus will require large amounts of water; in summer and warmer months, water every 1-2 days; in winter and cooler months, check soil and only water when it's dry to the touch.
Temperature
75-90°F indoors
Pet Friendly
Best to keep away from furry friends and kids