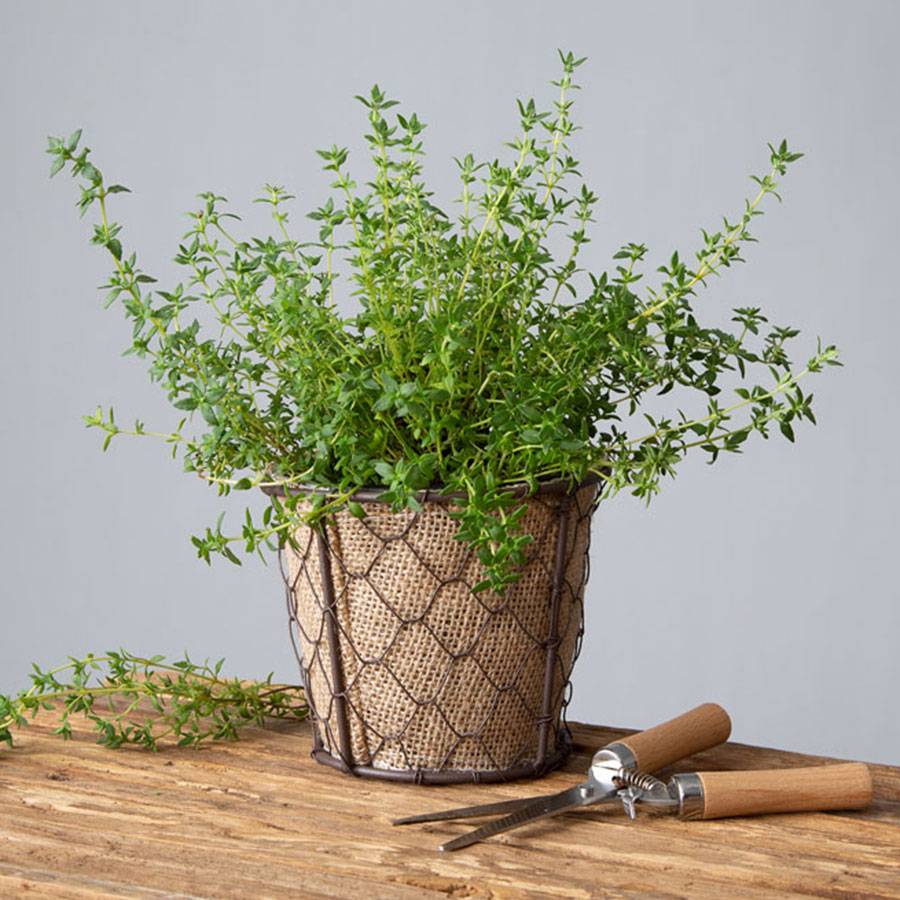 Thyme Plant
Wouldn't you think it's Thyme to add this herb to your collection? It's both aesthetically and aromatically pleasing, and also complements every savory dish. Plant Perk: Rub the Thyme leaves between your hands to release its essential oil – known to be a natural mosquito repellant!
Details
Botanical Name: Thymus vulgaris
Common Name: Thyme
Origin: Southern Europe
Shrub with woody, upward-branching stems
In a decorative wire mesh planter with burlap inlay
Measures overall approximately 5-8"H x 4"D at the time of purchase.
Plant Care
Sunlight
6-8 hours of sunlight
Water
Every 2 weeks, or when soil is dry to the touch
Temperature
55-70°F
Pet Friendly
Safe for furry friends