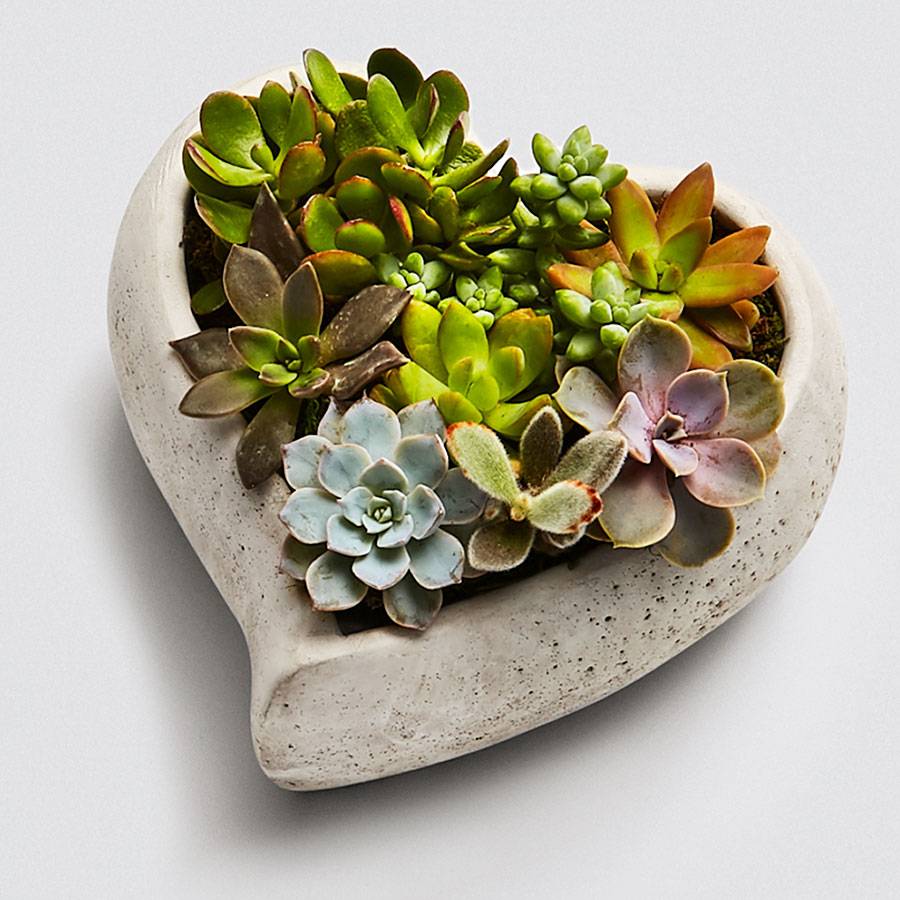 Sweet Succulent Heart Garden
A succulent garden made for lovers of style and easy-to-care-for plants. A lush assortment of succulents designed inside a modern, textured-cement heart – perfect for getting into the Valentine's decorating spirit (and beyond!).
Details
Botanical Name: Cactaceae
Common Name: Succulents
Succulent garden contains a variety of species in varying colors
Designed in a heart-shaped resin planter
Available in two sizes:

Large plant measures overall approximately 5.5"H x 6"W
Small plant measures overall approximately 4.5"H x 5"W
Not the right succulent for you? Shop other succulent arrangements and succulents for sale today.
Plant Care
Sunlight
Keep in bright artificial light indoors or near a window without direct sun.
Water
Allow plants to dry before watering. Use approximately 2 oz. of water every 2 weeks.
Temperature
60-80°F; avoid drafts
Pet Friendly
Non-toxic, but best to keep away from furry friends and kids