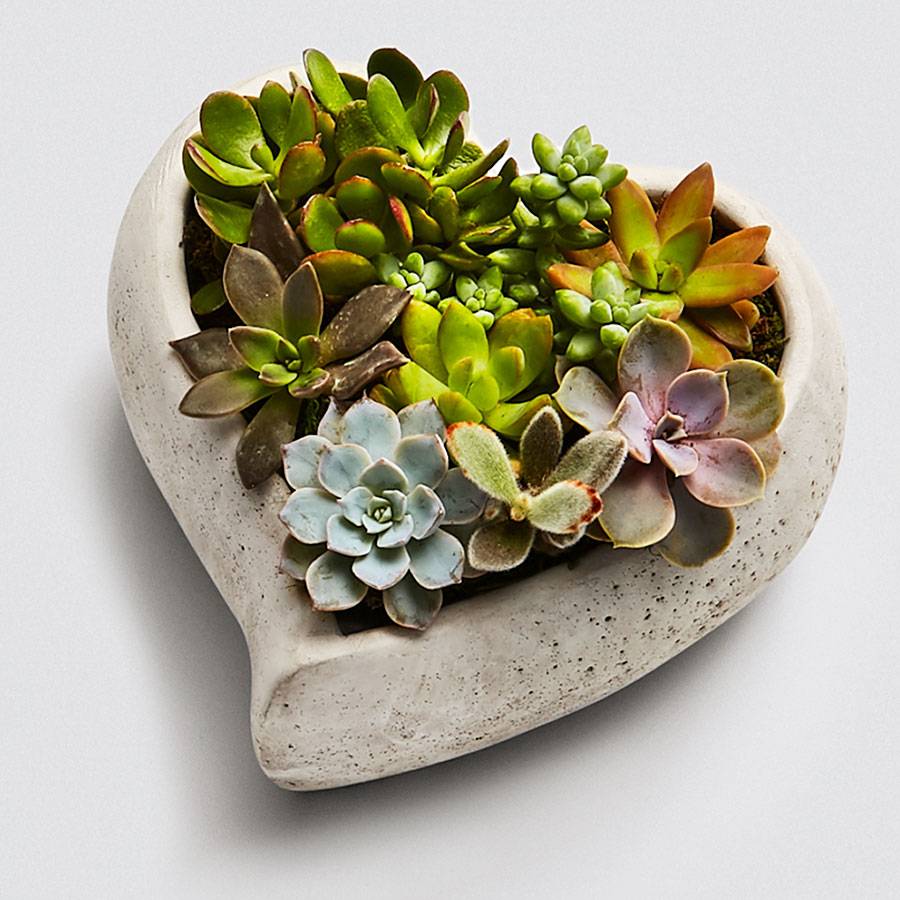 Sweet Succulent Heart Garden
A succulent garden made for lovers of style and easy-to-care-for plants. A lush assortment of succulents designed inside a modern, textured-cement heart – perfect for getting into the Valentine's decorating spirit (and beyond!). Plant Perk: Achieve a sense of accomplishment while doing next to nothing to keep these plants happy.
Details
Botanical Name: Cactaceae
Common Name: Succulents
Succulent heart garden contains a variety of succulent species in varying colors
Arrives in a cement heart-shaped planter
Large measures overall approximately 5.5"H x 6"W at the time of purchase.
Small measures overall approximately 4.5"H x 5"W at the time of purchase.
Due to agricultural restrictions, product cannot be shipped to Arizona or California
Not the right succulent for you? Shop other succulent arragnements and succulents for sale today.
Plant Care
Sunlight
Indirect light is best, but some direct sun is fine. If they start stretching toward the light, they're not getting enough
Water
Thirstier in warmer months than cool. Let soil dry thoroughly between waterings
Temperature
60-80°F
Pet Friendly
Best to keep away from furry friends