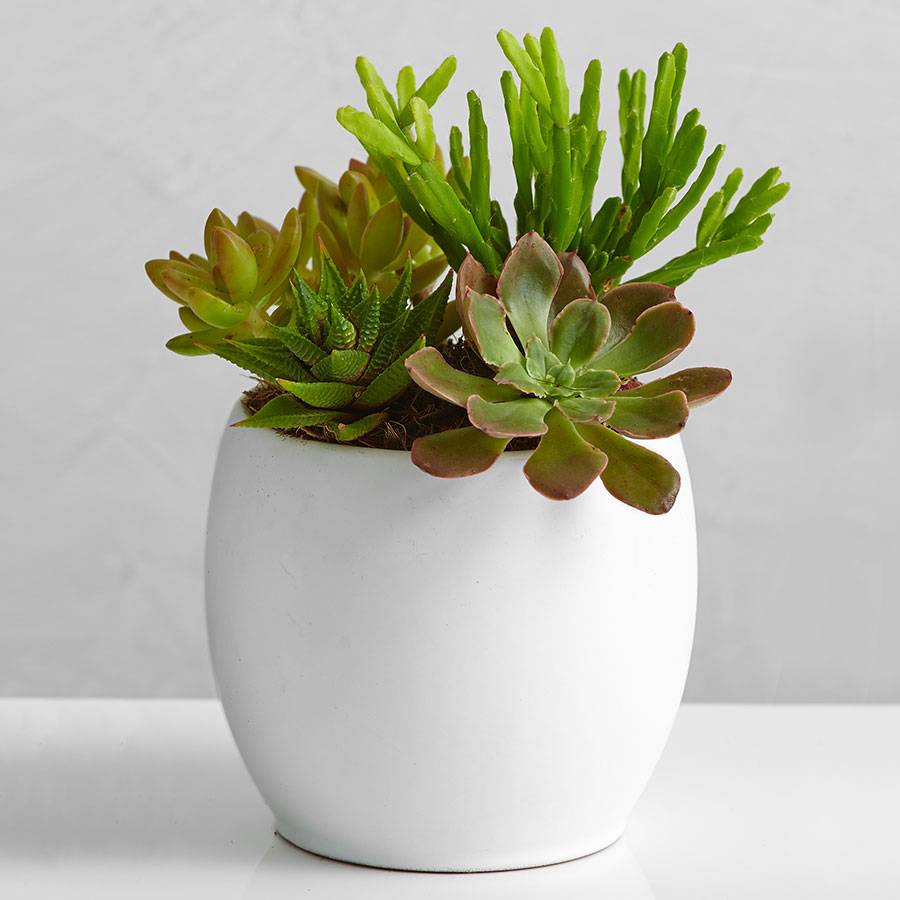 Succulent Garden
Like a desert daydream for your décor, this succulent garden is easy to care for and even easier to love. Filled with a lush assortment of plants inside a simple-chic white container, these exotic favorites add warmth and style wherever they're lucky enough to call home. Arrives in a white ceramic planter.
Details
Botanical Name: Cactacene
Common Name: Succulents
Origin: Mexico & America
• Succulent garden contains a variety of species; assortment may vary based on availability
• Arrives potted in a white ceramic planter
• Measures overall approximately 4.5"H x 4"D potted at the time of purchase
Not the right succulent for you? Shop other succulent arragnements and succulents for sale today.
Plant Care
Sunlight
Succulents prefer moderate indirect light and can tolerate about 1-2 hours of direct sun per day, as well as low light periods
Water
These succulents do drain so may be watered more frequently (but no more than once per week)
Temperature
65-85°F; no direct AC
Pet Friendly
Best to keep away from furry friends