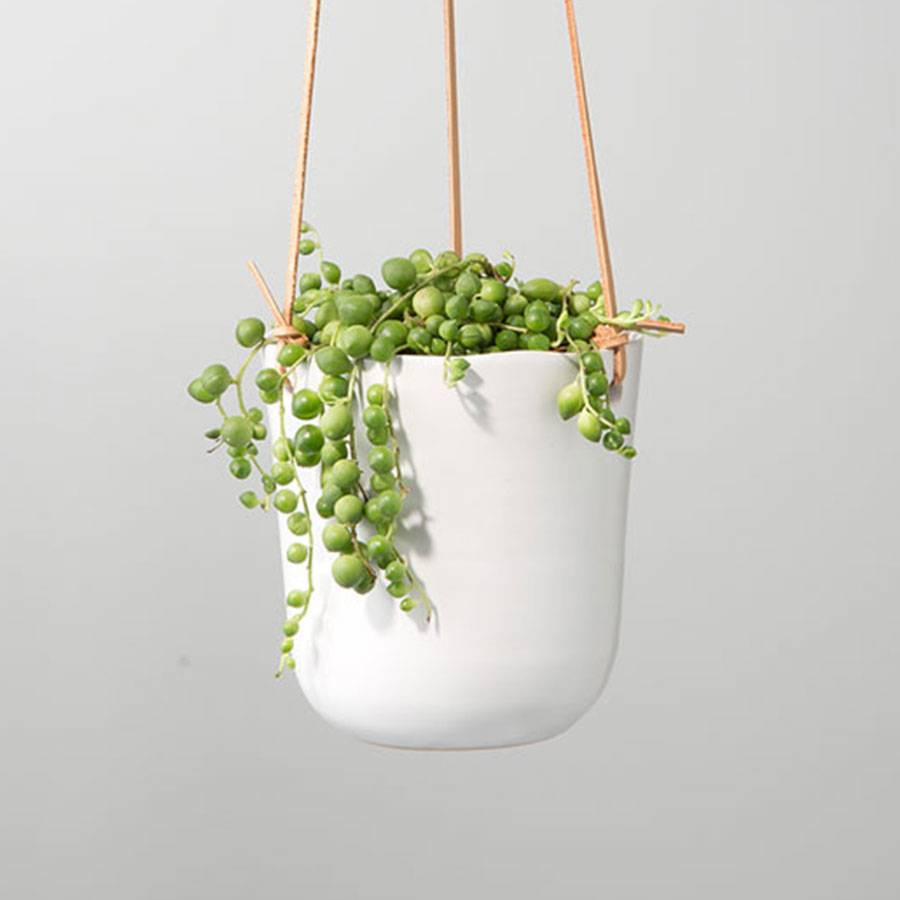 String of Pearls Succulent Plant
Diamonds may be a girl's best friend, but the String of Pearls is everyone's. This succulent's vines can hang as far as three feet long with plump, bead-like leaves. Bonus: in the right environment, aromatic flowers can make a surprise appearance in winter or spring. Arrives in a white ceramic hanging planter. Available in two sizes. Plant Perk: Thrives on neglect, so you can breathe easy. Propagates easily.
Shop Now
Details
Botanical Name: Senecio rowleyanus
Common Name: String of Pearls
Origin: Southwestern Africa
String of Pearls is a trailing vine with dense, round shaped foliage
Arrives in a white, smooth & matte-finished ceramic hanging planter
Available in two sizes:

Large measures 6"D with adjustable 26" drop
Small measures 4"D with adjustable 26" drop
Plant Care
Sunlight
Bright, indirect light...but if grown outside, needs warm filtered light
Water
Thristier in warmer months than cold, its best to water when soil is dry to the touch. Let soil dry between waterings.
Temperature
Thrives in low humidity environments and 65-80°F; cannot survive in 50°F or less
Pet Friendly
Not safe for furry friends or kids