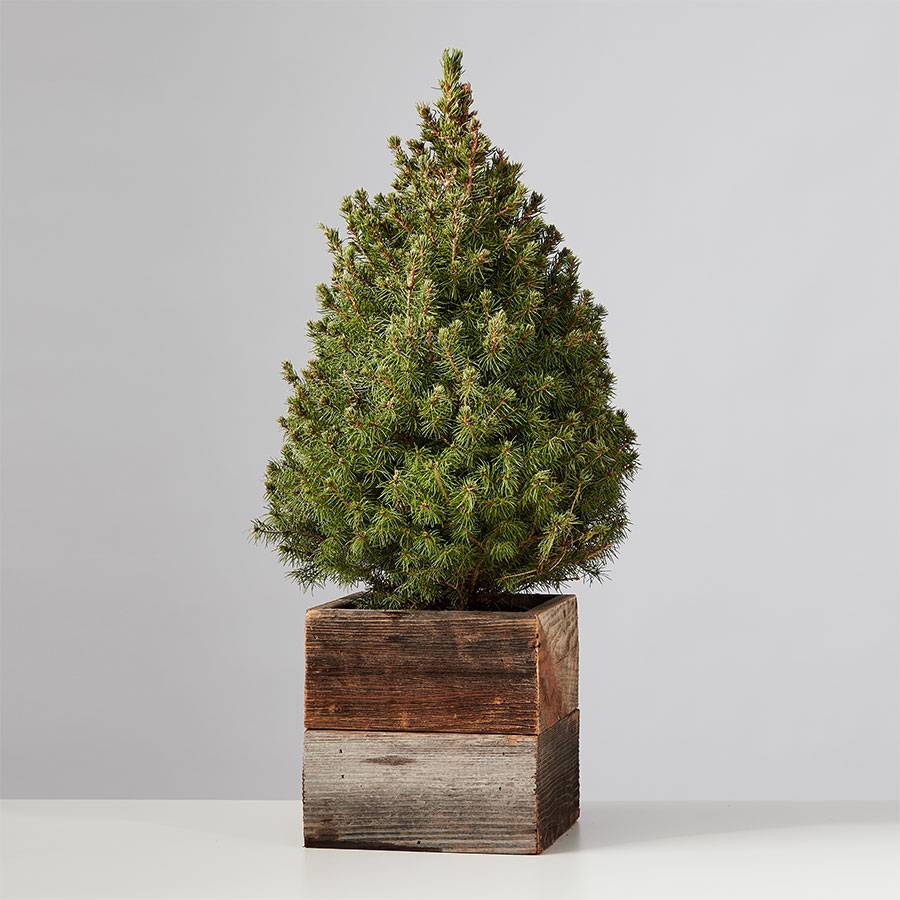 Holiday Lights Spruce Tree
'Tis the season to "spruce" up your space! Our Alberta spruce is a dwarf version of the classic Christmas tree, making it a perfect fit for smaller spaces. Featuring lush green, fuzzy-like foliage, it's designed in a rustic, reclaimed wood container. Add a strand of warm white lights and ornaments for decorating. Plant Perk: Minus the holiday trimmings, this spruce can be part of your outdoor landscape for seasons to come.
Details
Measures overall approximately 15-18"H potted at the time of purchase, if replanted outdoors it can reach 6 to 8' tall
Botanical Name: Picea
Common Name: Spruce
Origin: Canada
• Dwarf Alberta spruce tree features dense, green foliage; can be replanted outdoors in spring
• Arrives in a rustic, reclaimed wood planter; made in the USA
• Also available with a 10-foot strand of warm white LED lights (requires 3 AA batteries) and a 12-piece set of red and gold ornaments for decorating
Plant Care
Sunlight
bright sunlight for most of the day. Locations in sunrooms glass doors are good options. Low light will result in yellowing of the spruce needles.
Water
Water the soil once per week until it is damp to the bottom. Repeat watering as needed to prevent dry soil during the first year. After the spruce is established, water when dry to the touch.
Temperature
Cool, not-too-dry environment with good air circulation
Pet Friendly
Safe for furry friends