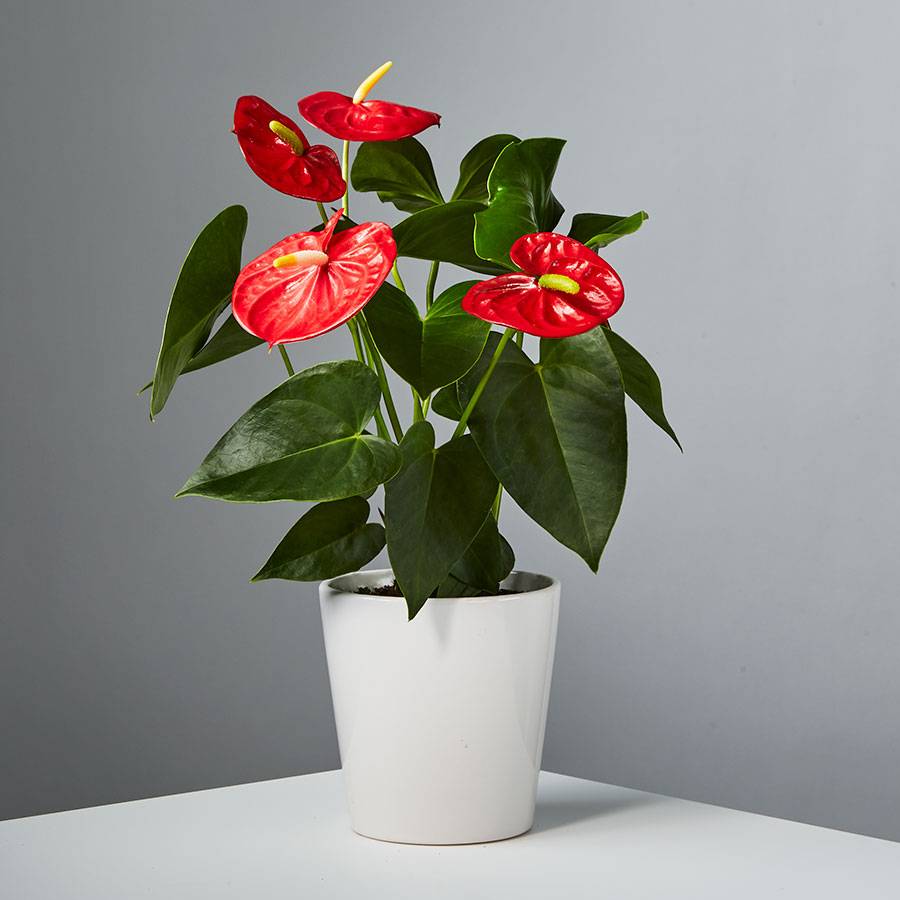 Red Anthurium Plant
Who wouldn't *heart* this showy, exotic plant? With its red, heart-shaped flowers and bright, glossy leaves, it will bloom all year round with the right TLC! Plant Perk: Freshly cut, its flowers can last 14-28 days in a vase, and make a perfect hostess gift!
Shop Now
Details
Botanical Name: Anthurium andraeanum
Common Name: Red Anthurium
Origin: Tropical South America & the Windward Islands
Bright, glossy leaves with 4+ red, heart-shaped blooms
Measures overall approximately 14-18"H x 5"D at the time of purchase.
Plant Care
Sunlight
Medium to bright light will encourage max blooms
Water
Place 6 ice cubes on top of soil or ½ a cup of water per week
Temperature
Warm, tropical vibes of 65-85°F. Avoid placing near drafts
Pet Friendly
Not safe for furry friends or kids