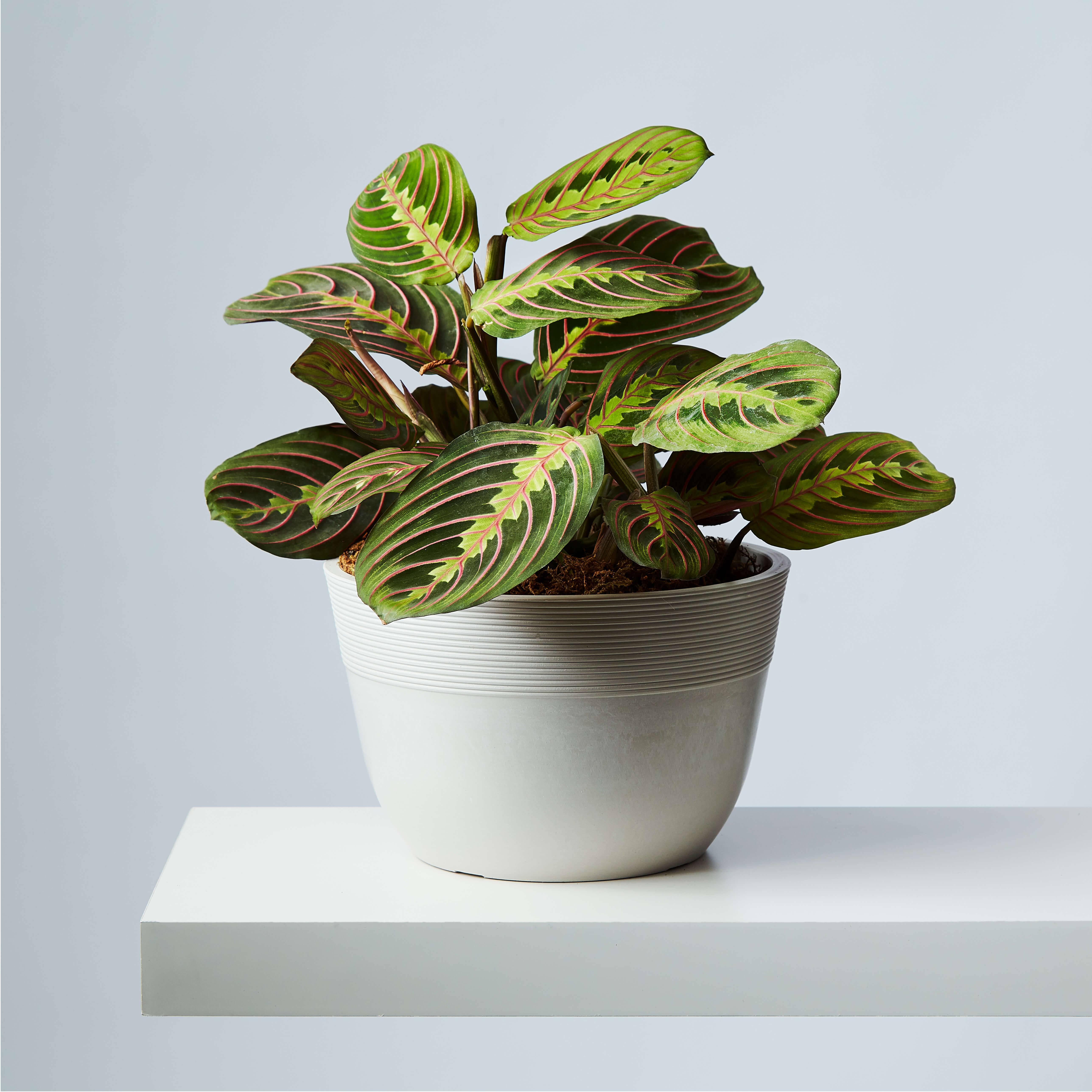 Prayer Plant
During the day, this plant's textural yellow & green leaves show off a unique, feathered design, with rich, red veins on the undersides. And at night? They fold up to look like praying hands, symbolizing a daily reflection of prayer or gratitude. A low-maintenance beauty with plenty of style and meaning behind it.
Shop Now
Details
Botanical Name: Maranta leuconeura
Common Name: Prayer Plant or Maranta
Our Prayer Plant, features textural leaves with a striking green and yellow pattern; red hues underneath foliage; leaves tend to fold together at night like praying hands
Potted in an exclusive neutral-toned, versatile planter with ribbed border detail at rim and contoured base; break-resistant and watertight
Measures overall approximately 10-12"H x 7.5"D potted at the time of purchase
Tending Tip: Loves humidity and should be misted regularly or placed on a pebble tray with water.
Plant Care
Sunlight
Grows best in indirect sunlight.
Water
Keep soil evenly moist; do not let it sit in water or dry out
Temperature
65-85 ° F
Pet Friendly
Safe for furry friends