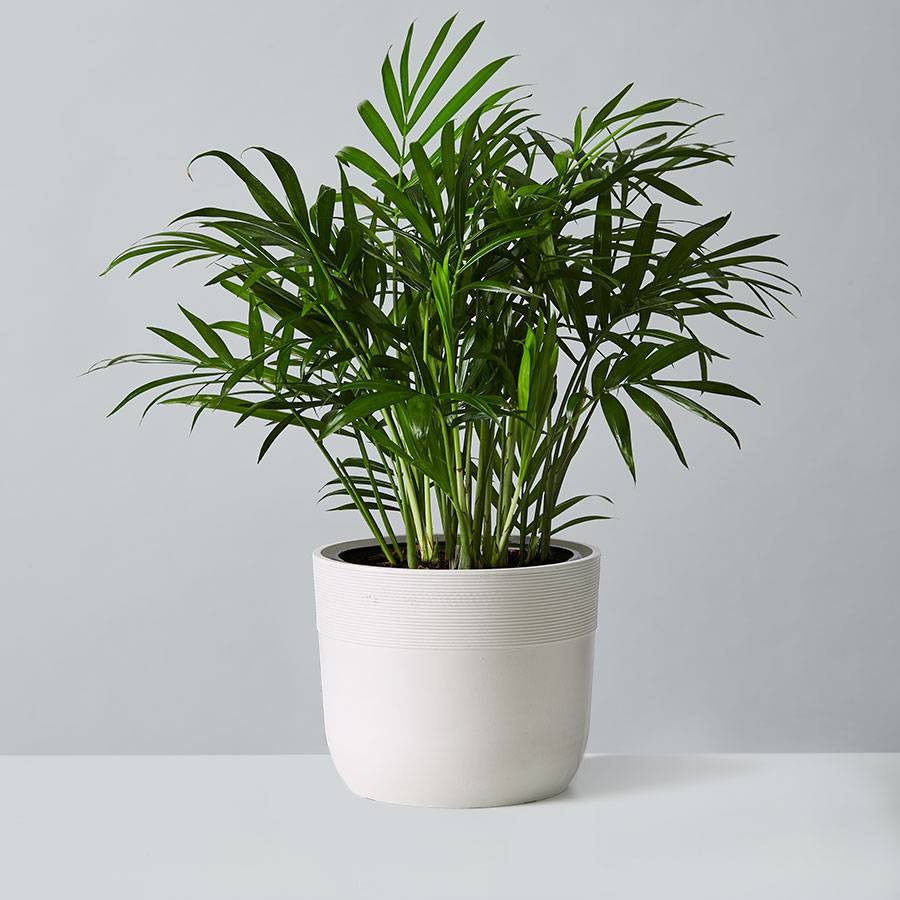 Parlor Palm Plant (Neanthe Bella Palm)
Because the parlor palm is so highly adaptive to its environment, it's a popular indoor plant for turning a home into a permanent paradise! Plant Perk: This parlor palm's size is ideal for tabletop or small vignette spaces and purifies the air!
Note: Arrives in a black nursery grow pot nestled inside of our decorative container.
Shop Now
Details
Botanical Name: Chamaedorea elegans
Common Name: Parlor palm
Origin: Mexico
Parlor Palm is a beautiful, multi-stemmed plant with fun, feathery fronds at top
Plant potted in eco-friendly coconut coir soil made from coconuts
Plant will arrive potted in your choice of planter:
Exclusive versatile sandstone planter

Neutral plastic planter with ribbed border detail at rim and contoured base, watertight
Sandstone plant measures overall approximately 11"H x 4"D potted at the time of purchase
Pot size is 2.45"H X 5.43"D
The plant arriving in this planter does not have any shipping restrictions

Lightweight, two-tone plastic planter with adjustable base for draining

Two tone planter measures overall approximately 11"H x 4"D potted at the time of purchase
Pot size is 9.5"H X 9.5"D
The plant arriving in this planter cannot be shipped to California or Arizonia due to agricultural restrictions
Plant Care
Sunlight
Thrives in bright, indirect light; can also tolerates low light
Water
In general, weekly; water more often during growing season, but keep it light during the winter
Temperature
Warm, tropical vibes of 65-90°F
Pet Friendly
Safe for furry friends