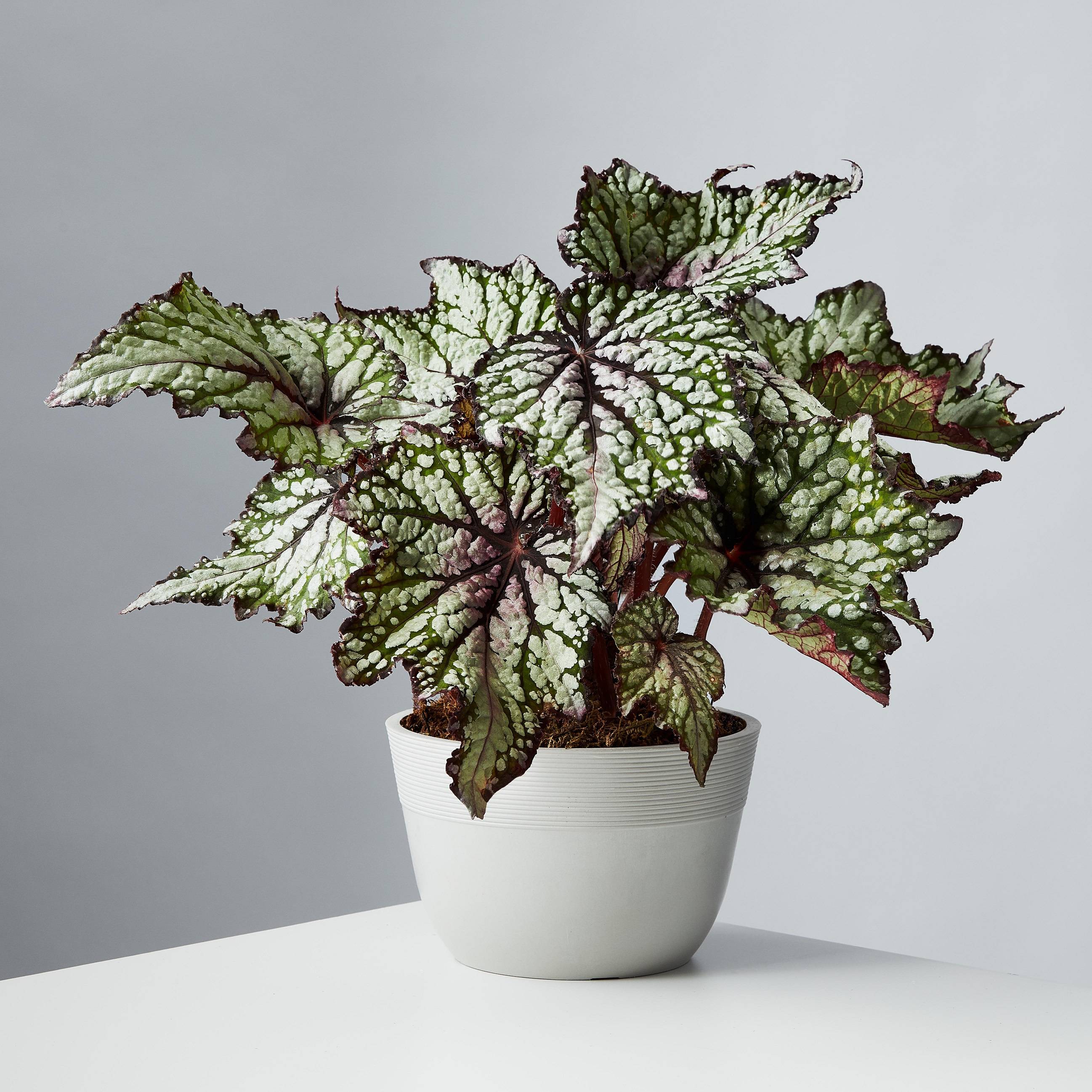 Painted Leaf Begonia (Rex Begonia)
With its unique and exceptional beauty, the Rex Begonia is plant royalty. Also known as Painted Leaf because of its ornate textured leaves brushed in shades of green, red and silver, this much-loved variety has all the makings of a masterpiece in any space. It's potted in a neutral-toned planter, adding to its versatile style.
Note: Arrives in a black nursery grow pot nestled inside of our decorative container.
Details
Botanical Name: Rex begonia
Common Name: Painted Leaf Begonia
Origin: Northern India
Rex Begonia, aka Painted Leaf Begonia, features large, brightly colored foliage with various shades of green, red and silver
Potted in an exclusive neutral-toned, versatile planter with ribbed border detail at rim and contoured base; break-resistant and watertight; removable rubber stopper allows for convenient drainage
Measures overall approximately 9-12"H x 7.5"D potted at the time of purchase
Tending Tip: Don't mist plant; it could encourage powdery mildew on leaves. Prune to keep your begonia bushy and full. Rotating potted begonias to face the sun keeps the foliage growing in a balanced manner.
Plant Care
Sunlight
Medium to bright light; no direct sunlight
Water
Allow soil to dry between watering
Temperature
Minimum 64 °F
Pet Friendly
Not safe for furry friends or kids