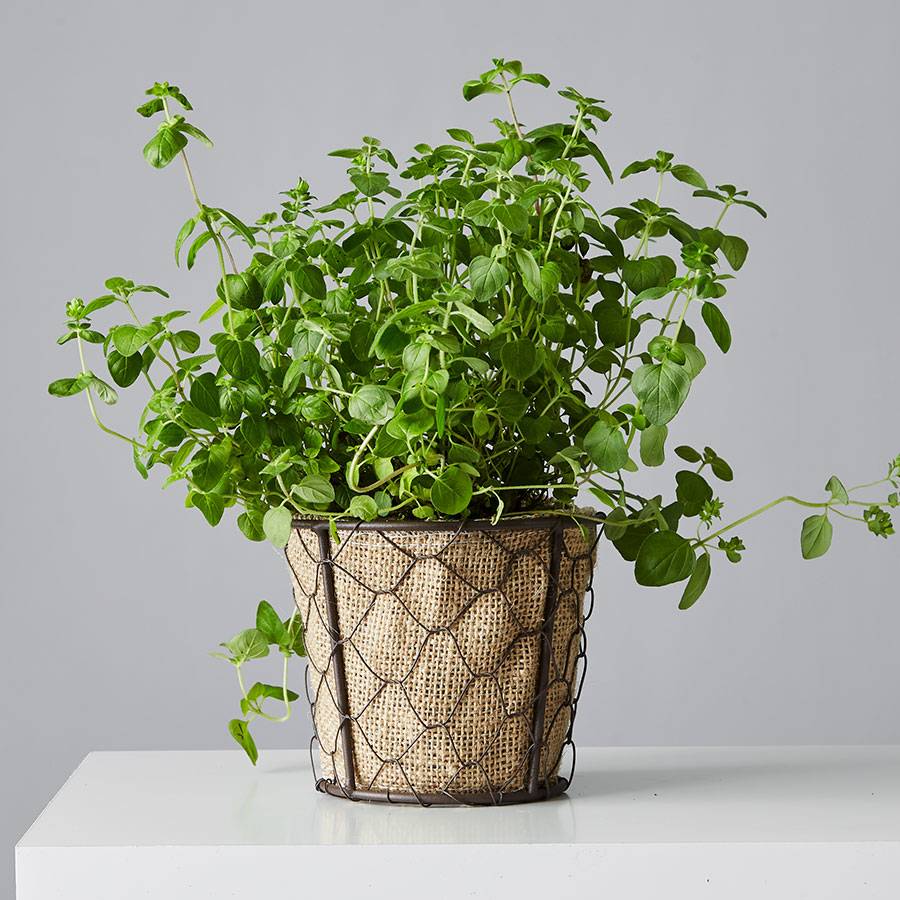 Oregano Plant
First time with herb gardening? Oregano is the go-to-choice for newbies looking for a low risk, high reward plant. Works double duty, beautifying a sill while perking up pastas with its fresh leaves. Plant Perk: Fresh oregano is a great antibacterial agent and is loaded with antioxidants and vitamins. Not bad for a tiny, 0 calorie leaf!
Details
Botanical Name: Origanum vulgare
Common Name: Oregano
Origin: Europe & Asia
Thick, aromatic foliage that grows easily and in abundance
Planted in a decorative wire mesh planter with burlap inlay
Measures overall approximately 5-8"H x 4"D at the time of purchase.
Plant Care
Sunlight
6-8 hours of sunlight
Water
Every 2 weeks, or when soil is dry to the touch
Temperature
55-70°F
Pet Friendly
Safe for furry friends