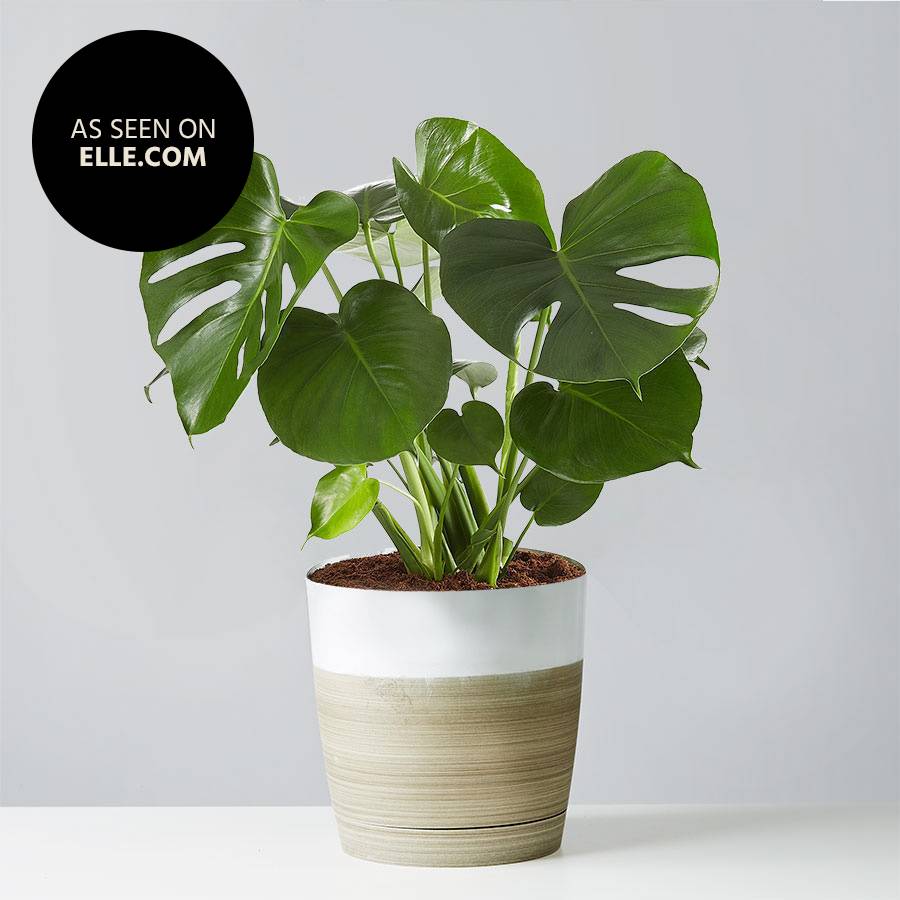 Monstera Deliciosa Floor Plant
Hands-down the hero of Instagram, the Monstera is the cool plant flooding everyone's feed. And it's no surprise. It's large, lush, swiss cheese-like leaves make for great plays of shadow & light! Available with your choice of planter. Plant Perk: Those broad, beautiful leaves provide an excess of green, a color known to soothe blue screen-tired eyes.
Note: Arrives in a black nursery grow pot nestled inside of our decorative container.
Details
Botanical Name: Monstera deliciosa
Common Name: Swiss cheese plant
Origin: Southern Mexico & Central America
Plant will arrive potted in your choice of planter:
Exclusive versatile sandstone planter, neutral plastic planter with ribbed border detail at rim. Planter has a contoured base and watertight.
Measures overall approximately 20-21""H x 9.5""D potted at the time of purchase. The pot size is 9.6""H X 11.6""D.
The plant arriving in this planter does not have any shipping restrictions.
Plant Care
Sunlight
Grows faster in a bright, indirect sunlight spot but also tolerates low light
Water
Water it enough to keep the soil from drying out completely - but it is semi drought tolerant!
Temperature
Warm, tropical vibes of 65-90°F
Pet Friendly
Not safe for furry friends or kids