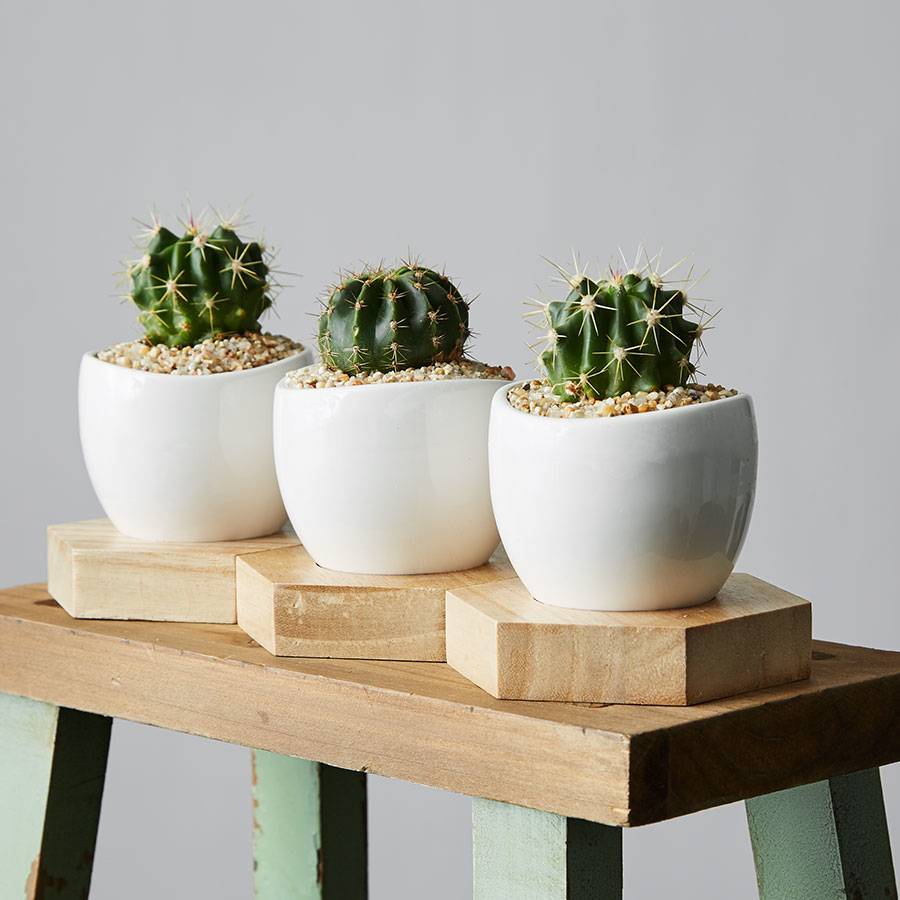 Mini Cactus Trio
Add a modern, southwestern flair to any room with these 3 amigos. A trio of mini cacti in matching white ceramic planters, each on a hexagon-shaped wood base. Low maintenance. Cheerful. …You get the (e-hem) point. Plant Perk: Despite their prickly demeanor, cacti are known to calm the mind and make us feel more relaxed.
Details
3 cactus varieties, hand-planted and with finished coarse sand
Potted in matching white ceramic planters with hexagon-shaped wood bases
Cactus heights vary; Measures 3.5"D at the time of purchase
Plant Care
Sunlight
Bright sun or artificial light 8 hours a day
Water
Let soil dry between waterings and remove any standing water in the pot.
Temperature
65-85°; avoid placing near AC or drafts
Pet Friendly
Not safe for furry friends or kids