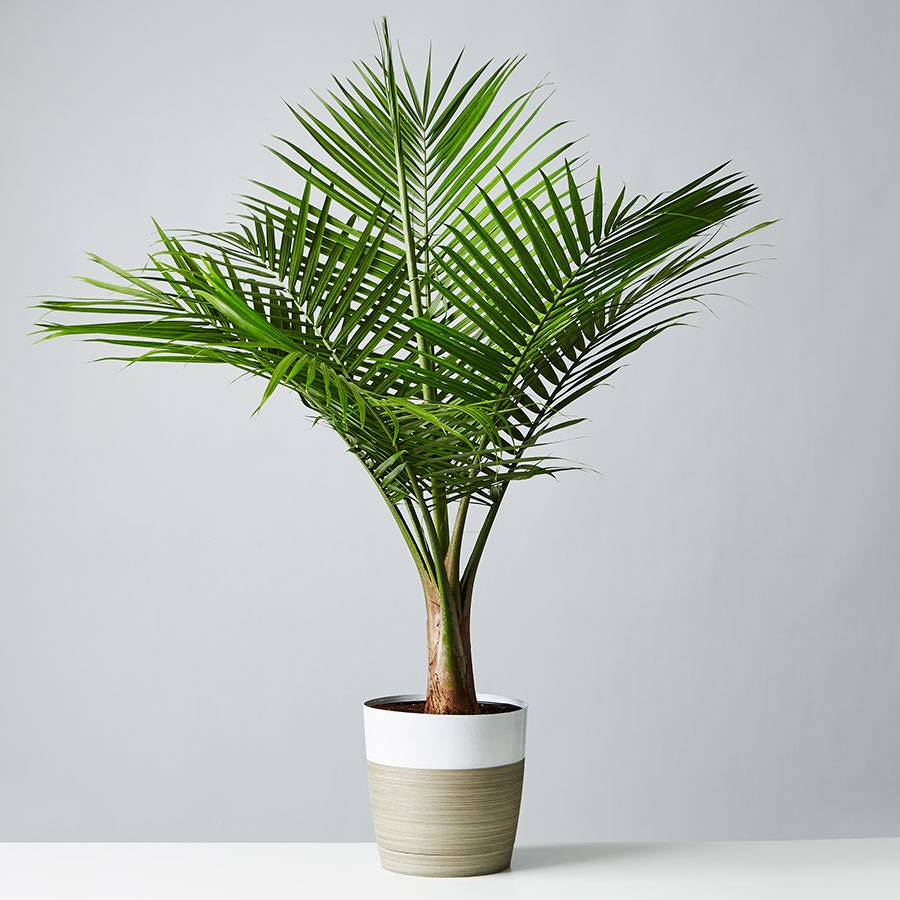 Majesty Palm Floor Plant
Like royalty from an exotic faraway land, the Majesty Palm commands attention…and admiration. With deep green, feather-like fronds, this plant's graceful drape adds drama to any space. Available with your choice of planter.
Plant Perk: When you want to escape the concrete jungle, a jungle of lush green palm fronds in your own home is a welcome respite
Note: Arrives in a black nursery grow pot nestled inside of our decorative container.
Shop Now
Details
Botanical Name: Ravenea rivularis
Common Name: Majesty Palm
Origin: Madagascar
The Majesty Palm has rich green fronds that grow in an elegant arch.
Plant will arrive potted in your choice of planter:

Exclusive versatile sandstone planter

Neutral plastic planter with ribbed border detail at rim
Planter has a contoured base and watertight
Sandstone plant measures overall approximately 42-46H x 9.5"D potted at the time of purchase
The pot size is 9.5"H X 9.5"
The plant arriving in this planter does not have any shipping restrictions

Lightweight, two-tone plastic planter with adjustable base for draining

Two tone planter measures overall approximately 42-46"H x 9.5"D potted at the time of purchase
The pot size is 9.5"H X 9.5"
The plant arriving in this planter can not ship to Arizona or California
Plant Care
Sunlight
Bright, indirect sunlight
Water
Once a week, when top 2-3 inches of soil is dry
Temperature
65 – 90°F
Pet Friendly
Safe for furry friends