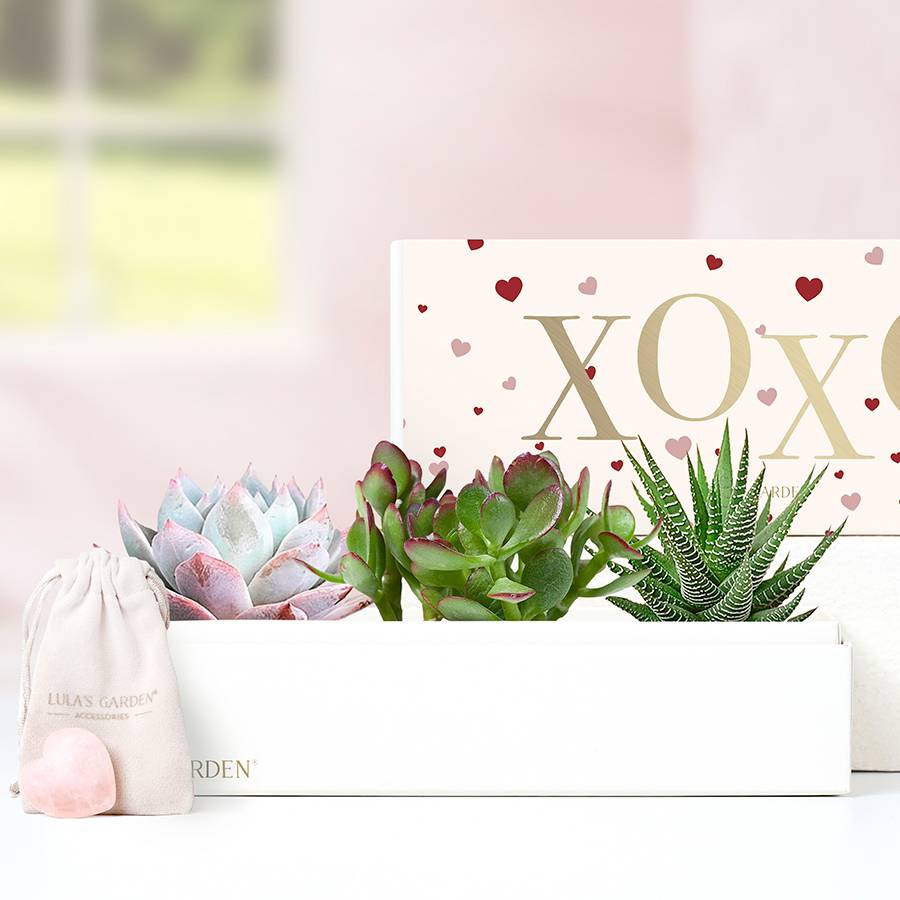 Lula's Garden® XOXO Succulents
We're sending plenty of X's and O's this Valentine's Day with our eco-friendly garden of succulents. Designed with a sweet XOXO sleeve, the decorative box doubles as a planter, keeping maintenance to a minimum (and making more time for romance).
Details
Assortment of succulents designed in a decorative box that also serves as a planter; white sleeve with gold XOXO design; includes wooden stick for checking soil moisture level
• Large assortment of three 4" succulents in rectangular gift box planter
• Medium assortment of three 2.5" succulents in rectangular gift box planter
• Small contains one 4" plant in a round container with decorative label and ribbon
• Variety and size of succulents may vary based on availability
Plant Care
Sunlight
Grows best in bright or indirect sunlight
Water
Allow plants to dry before watering. Use approximately 2 oz. of water every 2 weeks.
Temperature
60-80°F
Pet Friendly
Non-toxic, but best to keep away from furry friends and kids