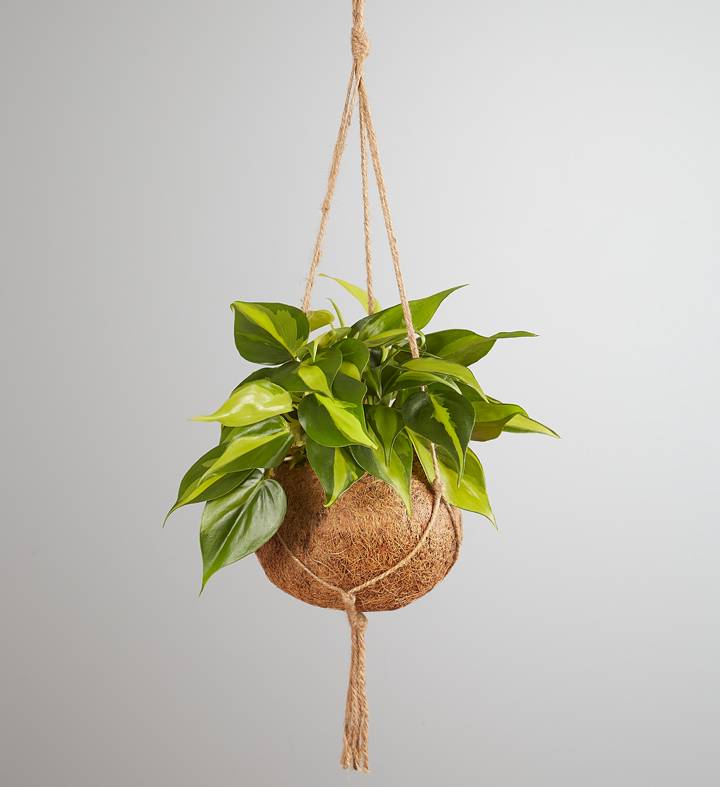 Kokedama
Add tranquility to your home without having to rearrange furniture! The natural & 100% biodegradable kokedama shell of this hanging beauty is the eco-friendly alternative to plastic containers, lets you decorate freely and gives a floating sense of peace of mind. Elevate your space with your choice of three plants - the Lemon Button Fern, Philodendron Brasil or our English Ivy Plant. Plant Perk: A living art piece that's air purifying, too… this plant is win-win.
Details
Botanical Name: Kokedama
Origin: Japan
Hanging plant with variegated leaves that grow
Arrives in a 100% natural biodegradable shell
Kokedama Philodendron Brasil Plant in planter measures overall approximately 6.5"H with a 17.5"L hanger drop at the time of purchase.
Kokodama Lemon Button Fern Plant in planter measures approximately 9"H with a 17.5"L hanger drop at the time of purchase.
Plant Care
Sunlight
Thrives in bright, indirect light but will tolerate lower light conditions.
Water
Maintain a moist soil but let the top inch of soil dry between waterings
Temperature
65-85°F
Pet Friendly
Safe for furry friends