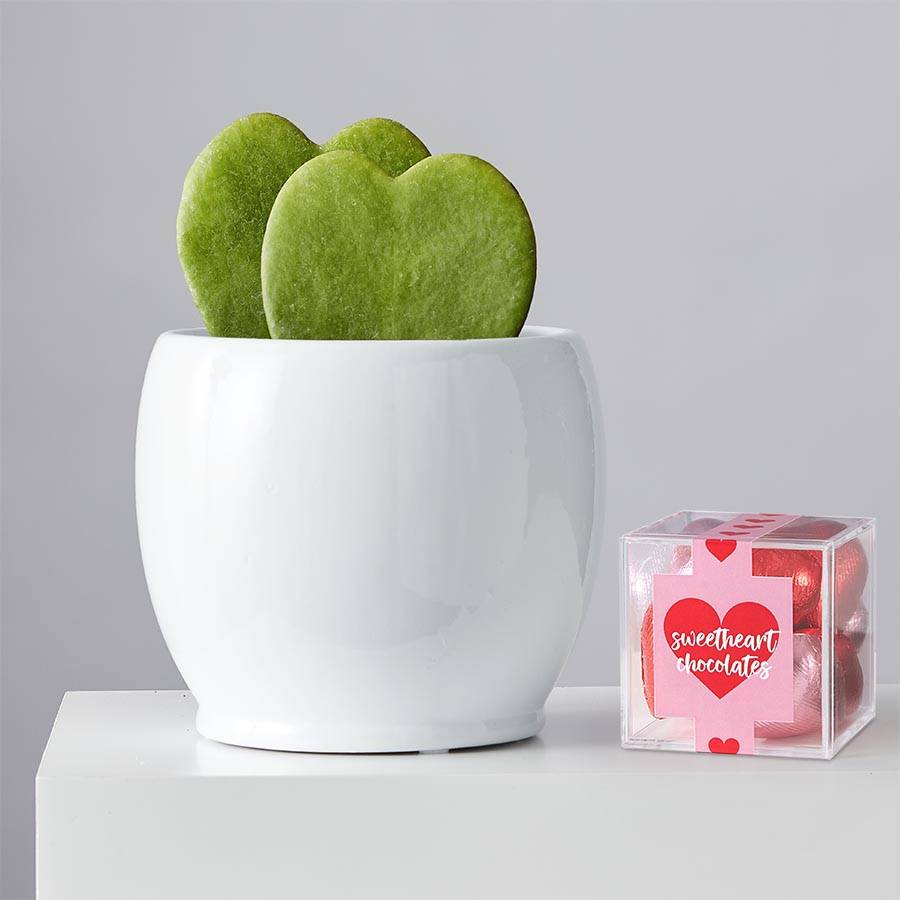 Hoya Heart Succulent
Here's a plant that says how you feel without having to say a word. Also known as the "lucky heart" because it's thought to keep you lucky in love, our drought-resistant succulent brings unique style and warmth to any space. If you're a sucker for easy-care plants, this one's for you. Available as a single or double heart. Make it even sweeter by adding our delicious heart-shaped chocolates.
Details
Botanical Name: Hoya Kerrii
Common Name: Hoya Heart
Thick, heart-shaped succulent plant; available as a single or double heart
Designed in a white ceramic planter
Plant Measures overall approximately 4.5-5"H
Also available: container of 9 red and pink foil wrapped heart-shaped milk chocolates
Not the right succulent for you? Shop other succulent arragnements and succulents for sale today.
Plant Care
Sunlight
Keep in bright artificial light indoors or near a window without direct sun
Water
Allow plants to dry before watering
Temperature
Prefers temperatures of 60-80°F
Pet Friendly
Safe for furry friends and kids