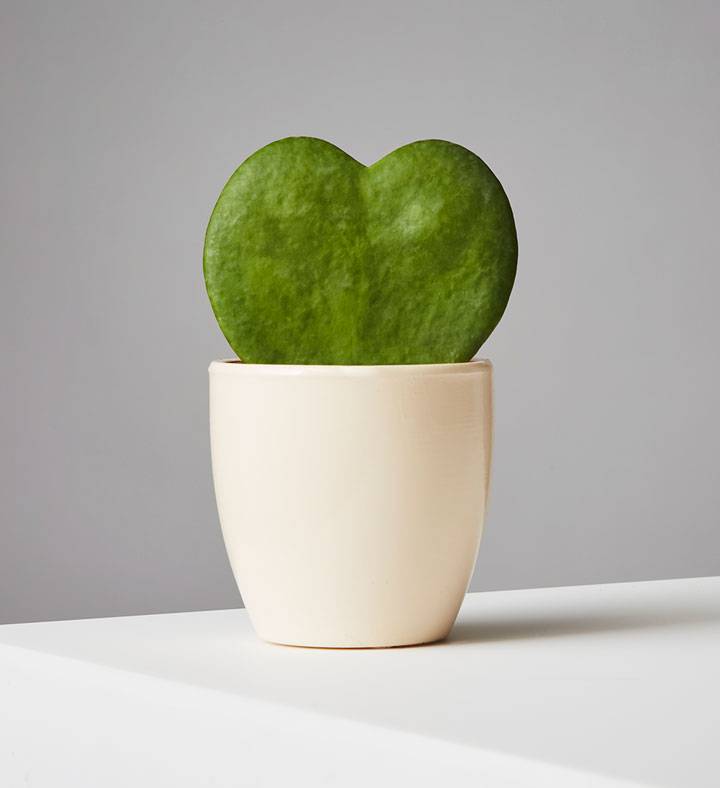 Hoya Heart Succulent
Here's one you're really gonna love! Our statement-making, heart-shaped succulent brings feel-good warmth to any space. Bonus: it's drought-tolerant and extra easy to care for! Plant Perk: A plant that states how you feel without you having to utter a word and also known as the "lucky heart!"
Shop Now
Details
Botanical Name: Hoya kerrii
Common Name: Hoya Heart
Origin: South-east Asia
Green, heart-shaped succulent plant
Arrives in a white ceramic planter
Measures overall approximately 4.5-5"H, potted at the time of purchase.
Due to agricultural restricitions this product can not be delivered to Arizona or California.
Plant Care
Sunlight
Keep in bright artificial light indoors or near a window without direct sun
Water
Allow plants to dry before watering. Use approximately 2 oz. of water every 2 weeks
Temperature
60-80°F
Pet Friendly
Safe for furry friends