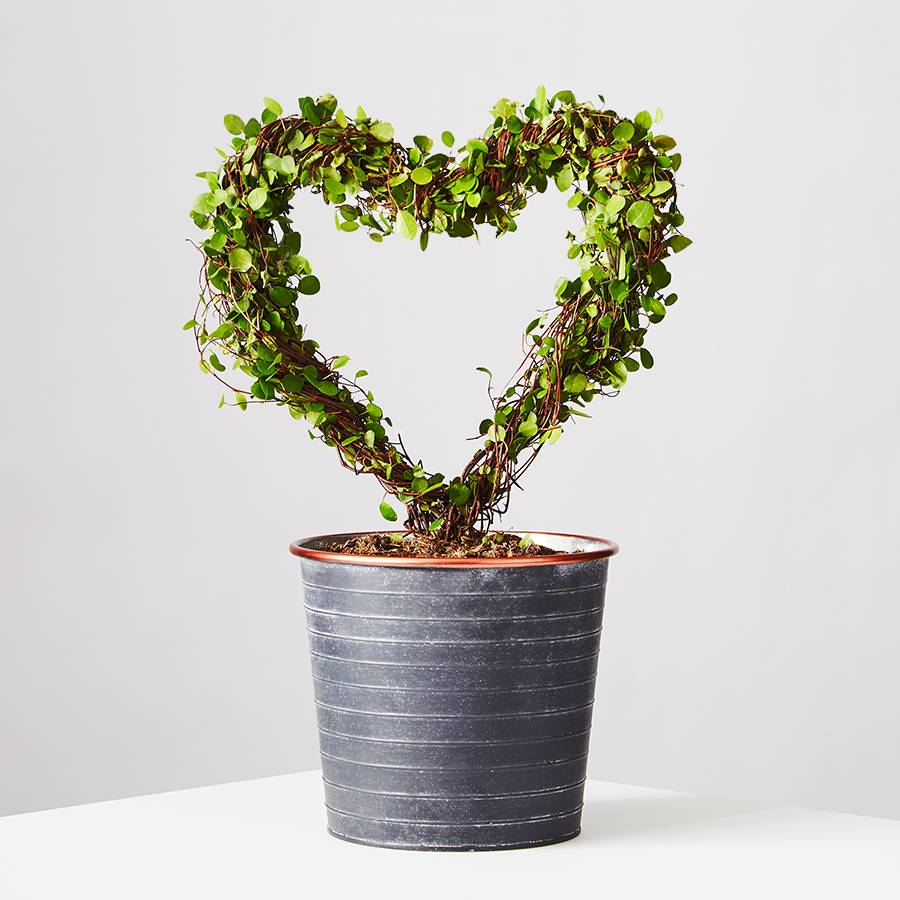 Heart Shaped Topairy
This topiary's got lots of love to go around…and around. Our Angel Vine plant lives up to its name, with a long, lush covering of leaves that take the shape of a heart around a wire frame. It's an original gift idea for Valentine's and an absolute dream for any décor. Available in two sizes. Arrives in a modern textured pot.
Details
Common Name: Heart Shaped Topiary
Angel Vine Plant

features a thick covering of small, round leaves wrapped around a wireframe

, forming a heart-shaped topiary

Designed in a slate textured pot with copper rim

Large

measures overall approximately

12-14

"

H

potted at the time of purchase

Small measures overall approximately

10-12

"

H

potted at the time of purchase
Plant Care
Sunlight
Prefers full sun, but will tolerate some shade
Water
Vines are heavy drinkers and do need to be watered very frequently, especially in containers and in full sun.
Temperature
Keep at room temperature, 65-75°F
Pet Friendly
Not safe for furry friends or kids