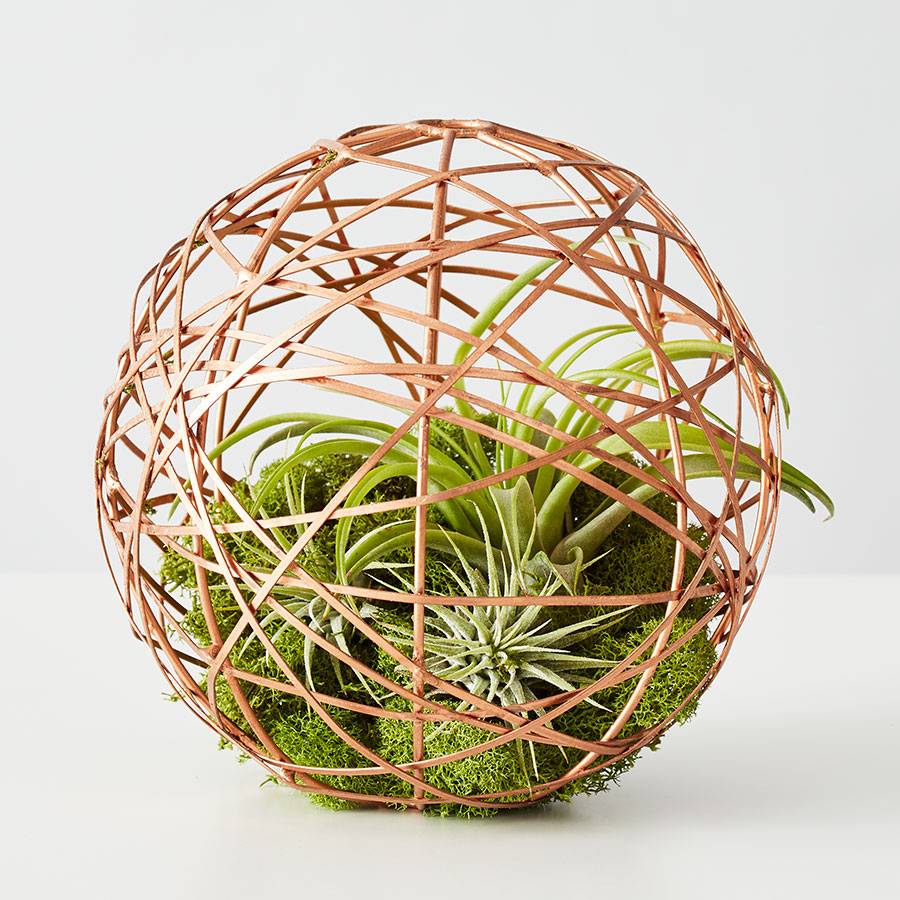 Geometric Ball Air Plant
Add polish to your place (or a friend's) with this unique geometric ball and air plant. Its copper vibe compliments every kind of style, from classic farmhouse to elegant minimalist. Plant Perk: The air purifying qualities of plants combined with energy-conducting property of copper can only add up to all good things.
Details
Botanical Name: Tillandsia ionantha
Common Name: Sky plant
Origin: Mexico & Central America
Polished copper sphere with living air plants and reindeer moss
Measures x 5"D at the time of purchase.
Plant Care
Sunlight
Medium to bright, indirect sunlight or bright artificial light
Water
Soak in for 3-6 hours every 2 weeks. Spray or mist once a week
Temperature
65-85°F; avoid drafts
Pet Friendly
Safe for furry friends