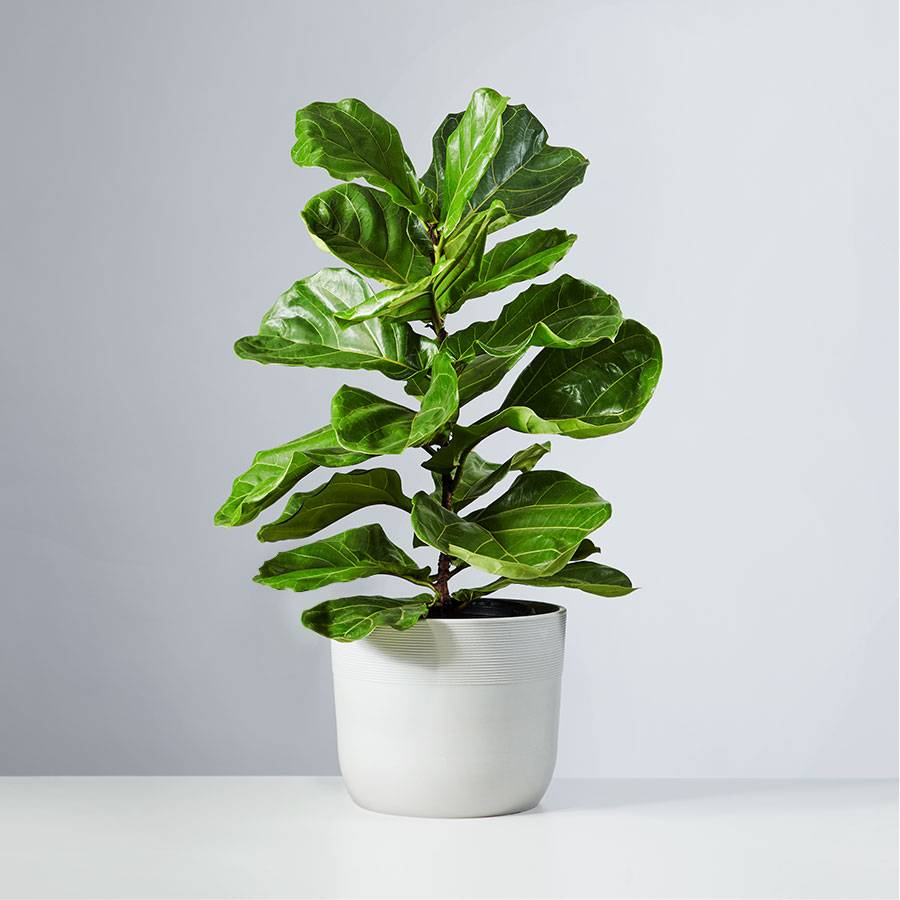 Fiddle Leaf Fig Floor Plant
With its broad layered leaves, the fiddle leaf fig knows a thing or two about brightening a space. It purifies the air and is good at managing humidity, all while making your space feel like a little getaway! Plant Perk: Great at purifying the air and controlling humidity. Fiddle leaf fig trees grow relatively fast and can get as tall as 10 feet.
Note: Arrives in a black nursery grow pot nestled inside of our decorative container.
Shop Now
Details
Botanical Name: Cycas revoluta
Common Name: Sago Palm Floor Plant
Origin: Southern Japan
Sago Palm floor plant is a low-growing cycad plant featuring long green, slow-growing feathery fronds that grow in a symmetrical ring
Designed in a lightweight two-tone plastic planter with an adjustable base for draining
Measures overall approximately 18-24"H x 10"D
This plant cannot be shipped to California or Arizona due to agricultural restrictions.
Plant Care
Sunlight
Set it by a bright & sunny window for consistent light
Water
Water thoroughly but only when soil is dry to the touch!
Temperature
Warm, tropical vibes of 65-90°F
Pet Friendly
Not safe for furry friends or kids