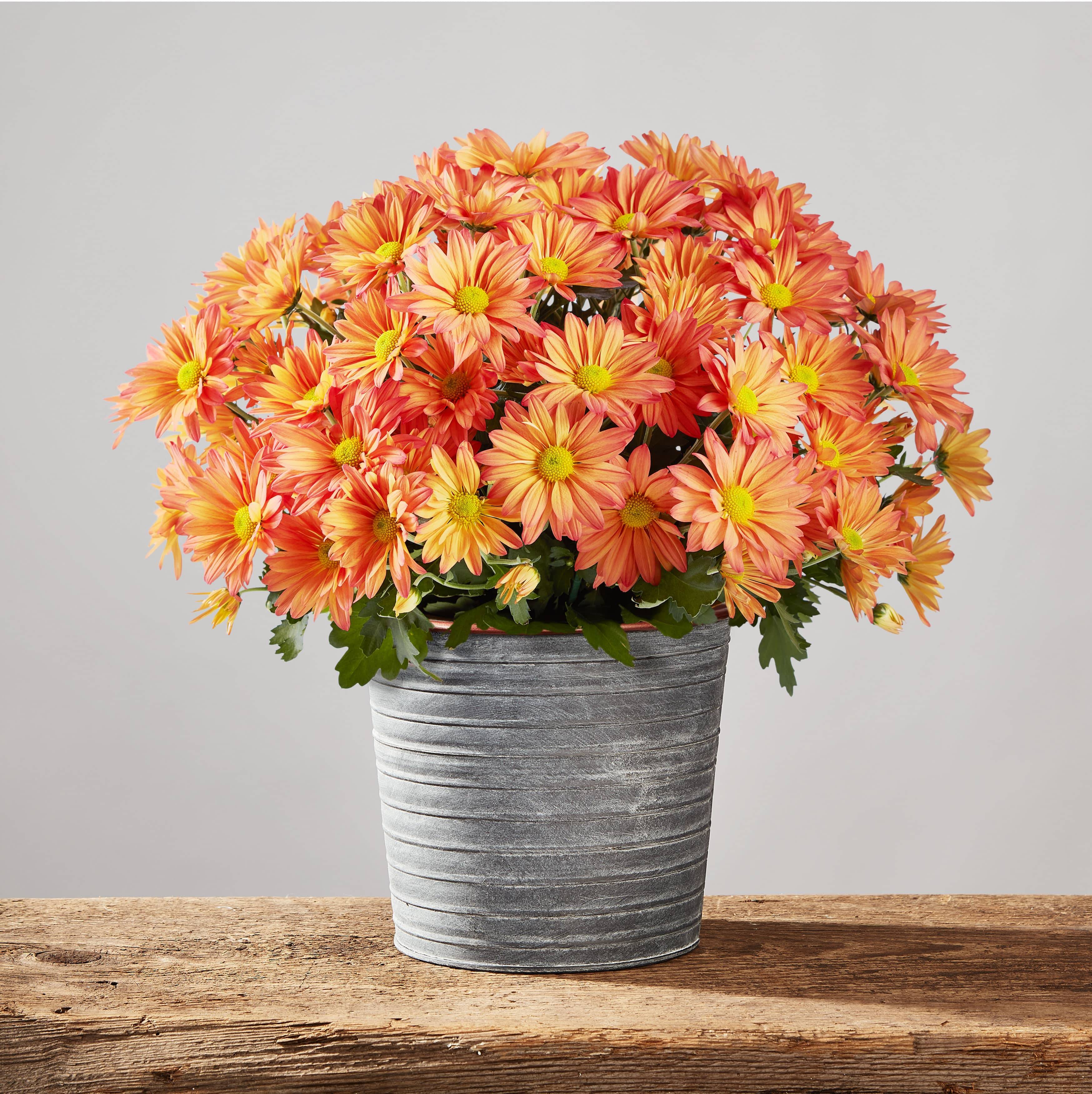 Fall Mum (Chrysanthemum)
Mums for short, these farm stand favorites flaunt multiple bunches of blooms in a variety of bright shades. Our bright orange mum is as happy indoors as it is on the porch or patio. Plant Perk: These showy blooms are popular in arrangements because they last long once cut.
Details
Botanical Name: Chrysanthemum morifolium
Common Name: Mum
Origin: East Asia
Chrysanthemum, aka Mum, features multi-petal blooms in vibrant orange shades; arrives with buds and blooms
Potted in a modern, textured grey metal pot with copper rim
Can be enjoyed indoors or outdoors
Large measures overall approximately 14-18"H x 6.5"D potted at time of purchase
Small measures overall approximately 11-14"H x 4.5"D potted at time of purchase
Plant Care
Sunlight
Full bright light
Water
Keep soil evenly moist, watering up to twice a week.
Temperature
Pet Friendly
Best to keep away from furry friends