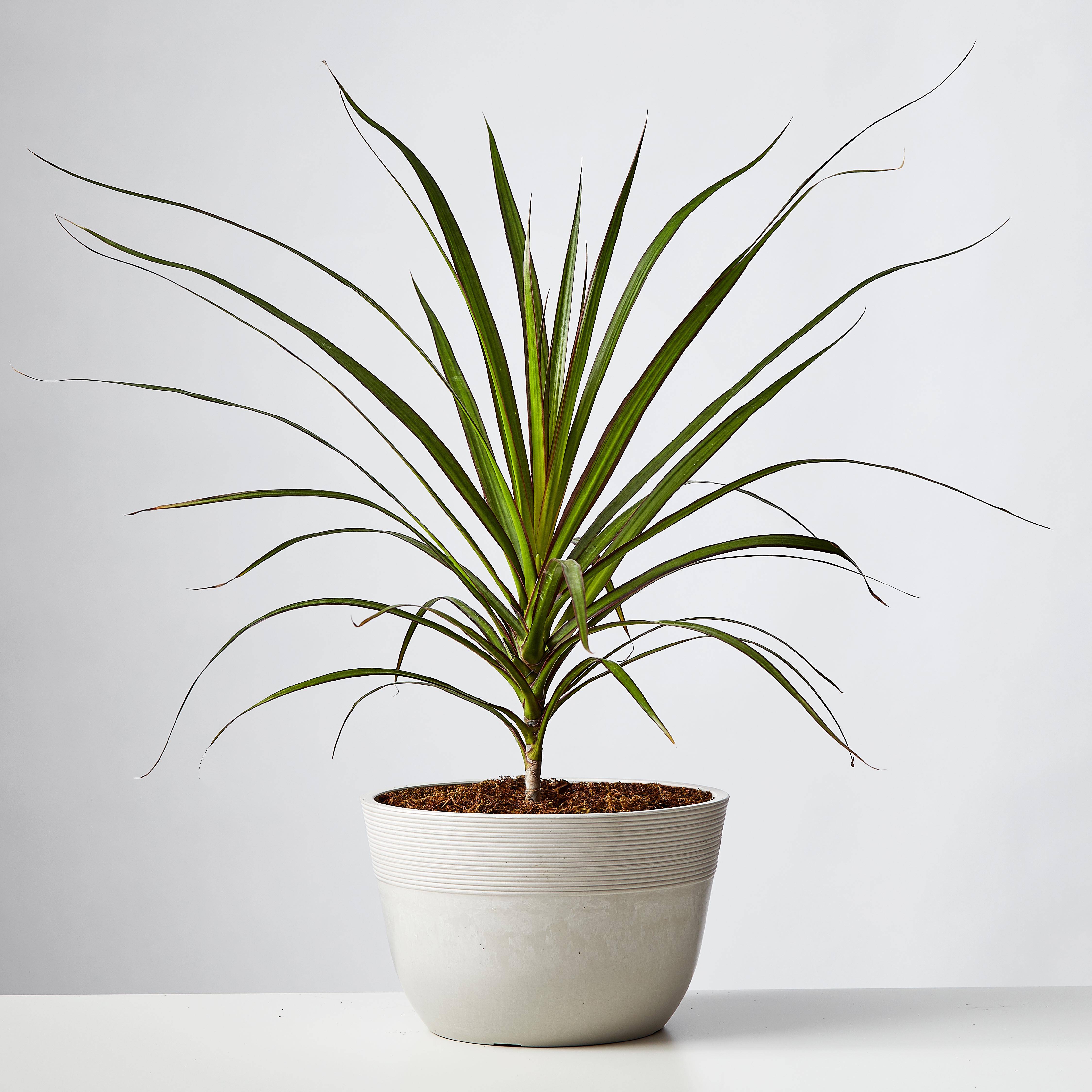 Madagascar Dragon (Dracaena Marginata)
A cousin to the Dracaena plant, meaning dragon, this houseplant is a natural style-slayer. With stems that sprout long, thin green leaves with bands of red at the top, it will start to take on a tree shape over time. It's potted in a neutral-toned planter. Plant Perk: It will produce a red liquid when cut or damaged, giving it an "it's alive" quality.
Note: Arrives in a black nursery grow pot nestled inside of our decorative container.
Details
Botanical Name: Dracaena Marginata
Common Name: Madagascar Dragon
Origin: Madagascar
Madagascar Dragon features long, thin leaves, dark green in color sometimes with red hues, sprouting from cane-like stems
Potted in an exclusive neutral-toned, versatile planter with ribbed border detail at rim and contoured base; break-resistant and watertight; removable rubber stopper allows for convenient drainage
Measures overall approximately 9-12"H x 7.5"D potted at the time of purchase
Tending Tip: This plant likes humidity, so intermittent spritzing or adding a pebble tray will help give it moisture
Plant Care
Sunlight
Medium to bright light; no direct sunlight
Water
When top 1/2" of soil is dry to touch; let top 1/2" of soil dry out before watering again
Temperature
Prefers temperatures of 60-80°F
Pet Friendly
Best to keep away from furry friends