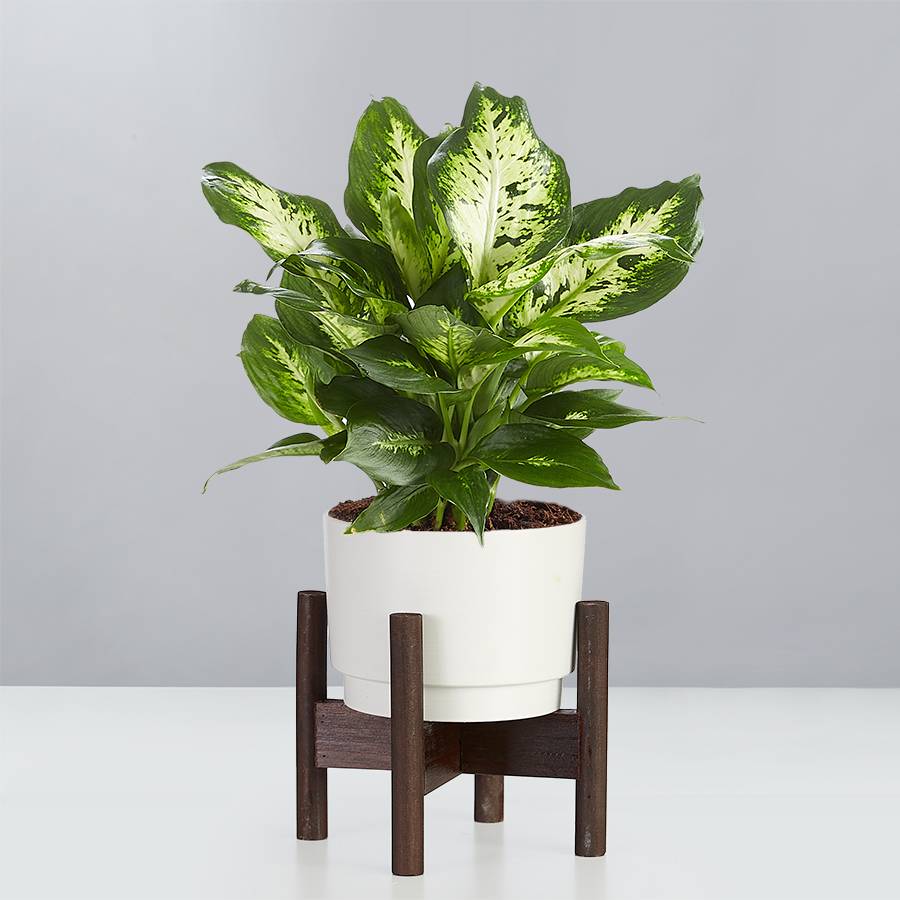 Dieffenbachia Plant (Dumb Cane)
With two-toned speckled green leaves, this plant's "freckles" give it a unique look all its own. Stands tall and proud in any space. Available in three size with your choice of planter. Plant Perk: It's said that caring for a plant helps lead to a sense of compassion and empathy for other people in our lives.
Note: Arrives in a black nursery grow pot nestled inside of our decorative container.
Details
Botanical Name: Dieffenbachia maculata
Origin: West Indies
• Dieffenbachia maculata has medium green leaves speckled with creamy yellow centers
Plant will arrive potted in your choice of planter:
Exclusive versatile sandstone planter, neutral plastic planter with ribbed border detail at the rim. The planter has a contoured base and watertight.
• Medium Sandstone plant measures overall approximately 18"H x 7.5" D potted at the time of purchase. Pot size is 5.75"H X 7.5" D.
•Small Sandstone plant measure approximately 10-12"H x 6" D potted at the time of purchase. Pot size is 2.45"H X 5.43" D
Plant Care
Sunlight
Bright, indirect light. Will tolerate low light as well
Water
Once a week, when top soil is dry
Temperature
65-90°F
Pet Friendly
Not safe for furry friends or kids