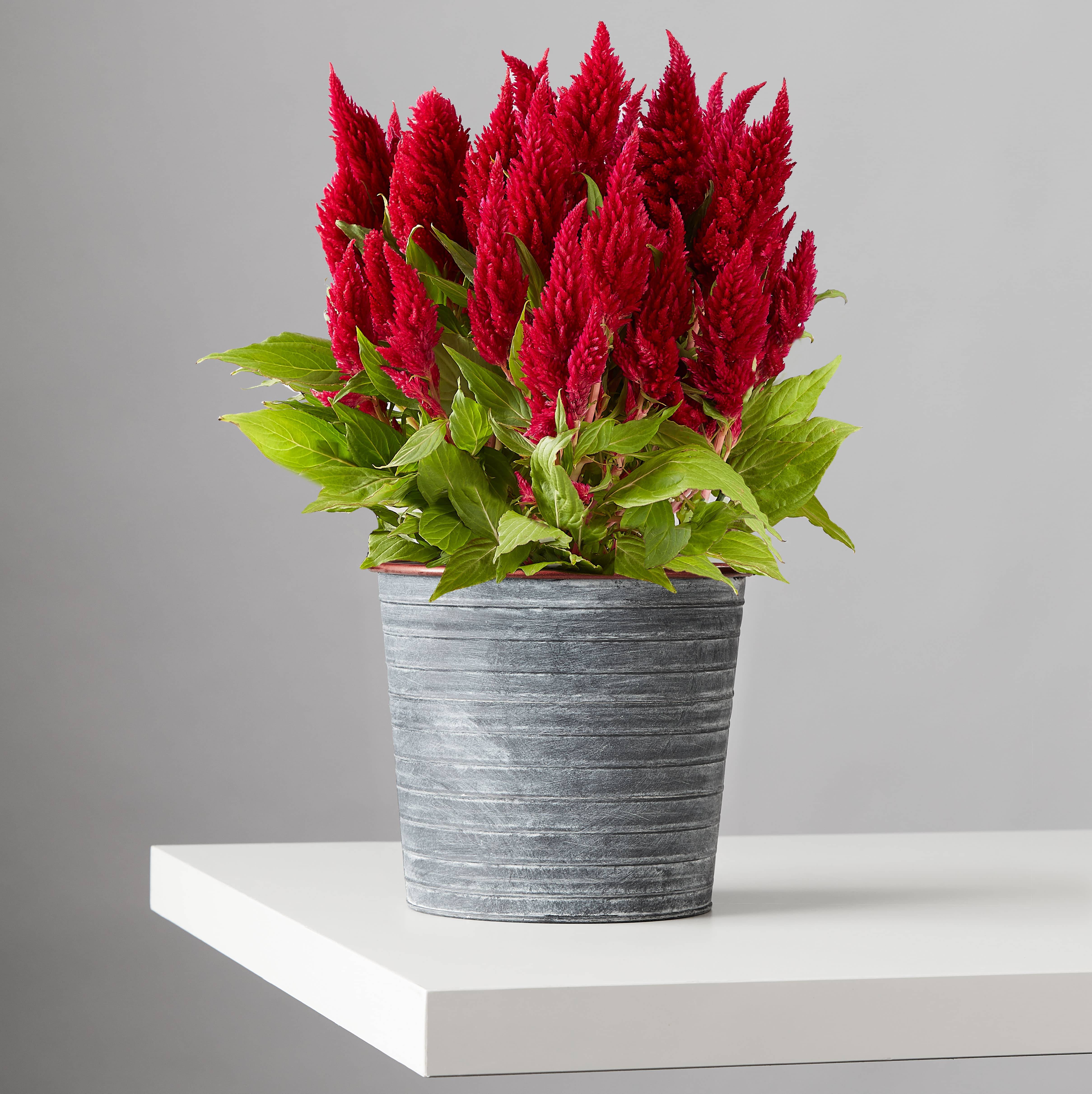 Celosia Plant
Feathery, fiery blooms give Celosias their undeniable beauty. With color and texture to spare, these indoor/outdoor standouts give any size space a big style boost. They also make beautiful dried flowers. Simply cut stems and hang upside down to use for display. Designed in our exclusive handwoven basket planter.
Details
Celosia Blooming Plant features vibrant spiked feathered blooms; arrives blooming
Potted in our exclusive Artisan™ basket in hand woven banana leaf highlighting the coloration of the natural fibers; durable woven handles make it an easy tote for moving plants from place to place; pot size is 8.25""H x 7.5""D
Can be enjoyed indoors or outdoors
Measures overall approximately 14-18""H x 6.5""D
Tending Tip: Be sure to allow for proper drainage so that roots do not remain sitting in water after watering.
Plant Care
Sunlight
Full bright light
Water
Keep soil evenly moist
Temperature
65-80°F
Pet Friendly
Safe for furry friends and kids