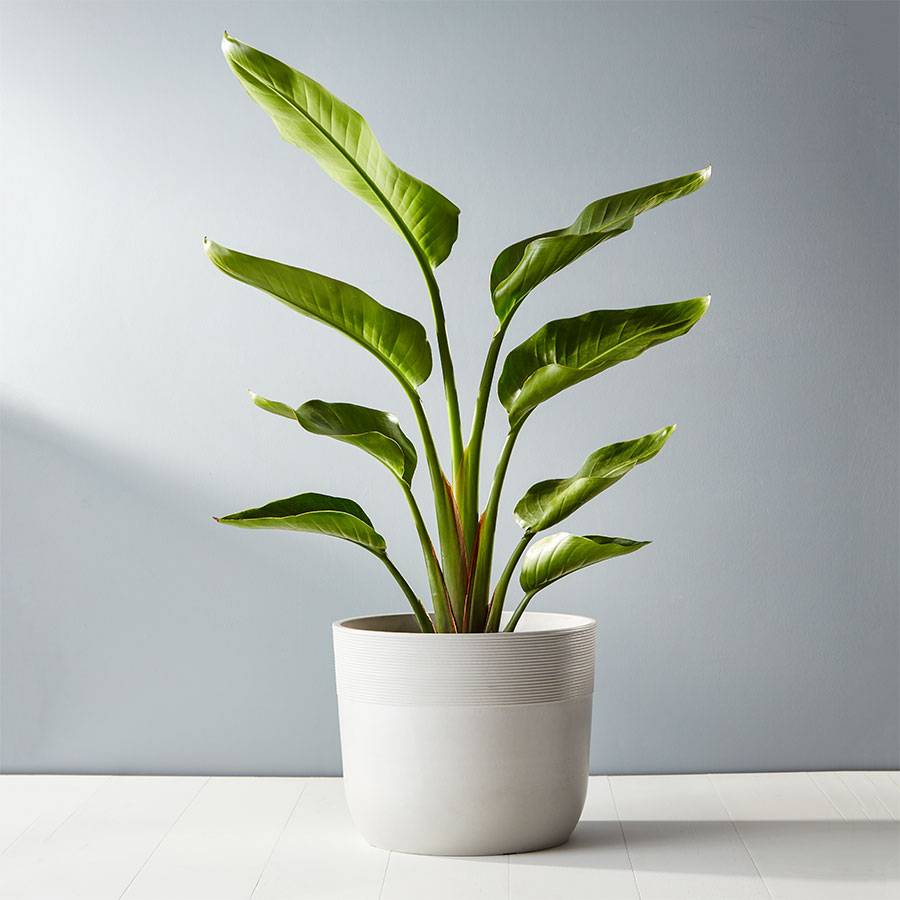 Birds of Paradise Floor Plant
If you like your plants tropical, the Bird of Paradise is absolute perfection. With long, glossy, banana-like leaves, they make a statement, with an island vibe that is kind of like being on vacation right at home. It is potted in a neutral-toned planter. Plant Perk: The large green leaves of this tropical beauty are good for air purification due to their size.
Note: Arrives in a black nursery grow pot nestled inside of our decorative container.
Shop Now
Details
Botanical Name: Strelitzia reginae
Common Name: Bird of Paradise or Crane Flower
Origin: South Africa
Bird of Paradise features long, banana-like glossy leaves
Potted in an exclusive neutral-toned, versatile planter with ribbed border detail at rim and contoured base; break-resistant and watertight; removable rubber stopper allows for convenient drainage
Measures overall approximately 5'H x 11"D potted at the time of purchase
Tending Tip: Keep away from heating or cools vents. Avoid frequent repotting as this may delay the bloom up to 2 years.
Due to agricultural restrictions, product cannot be shipped to California
Plant Care
Sunlight
Lots of bright, direct sunlight helps this plant to flourish; a sunroom or outdoors is best
Water
Keep soil moist spring through fall; in the winter, allow top 2" to dry out before watering
Temperature
Prefers temperatures of 60-80°F
Pet Friendly
Best to keep away from furry friends