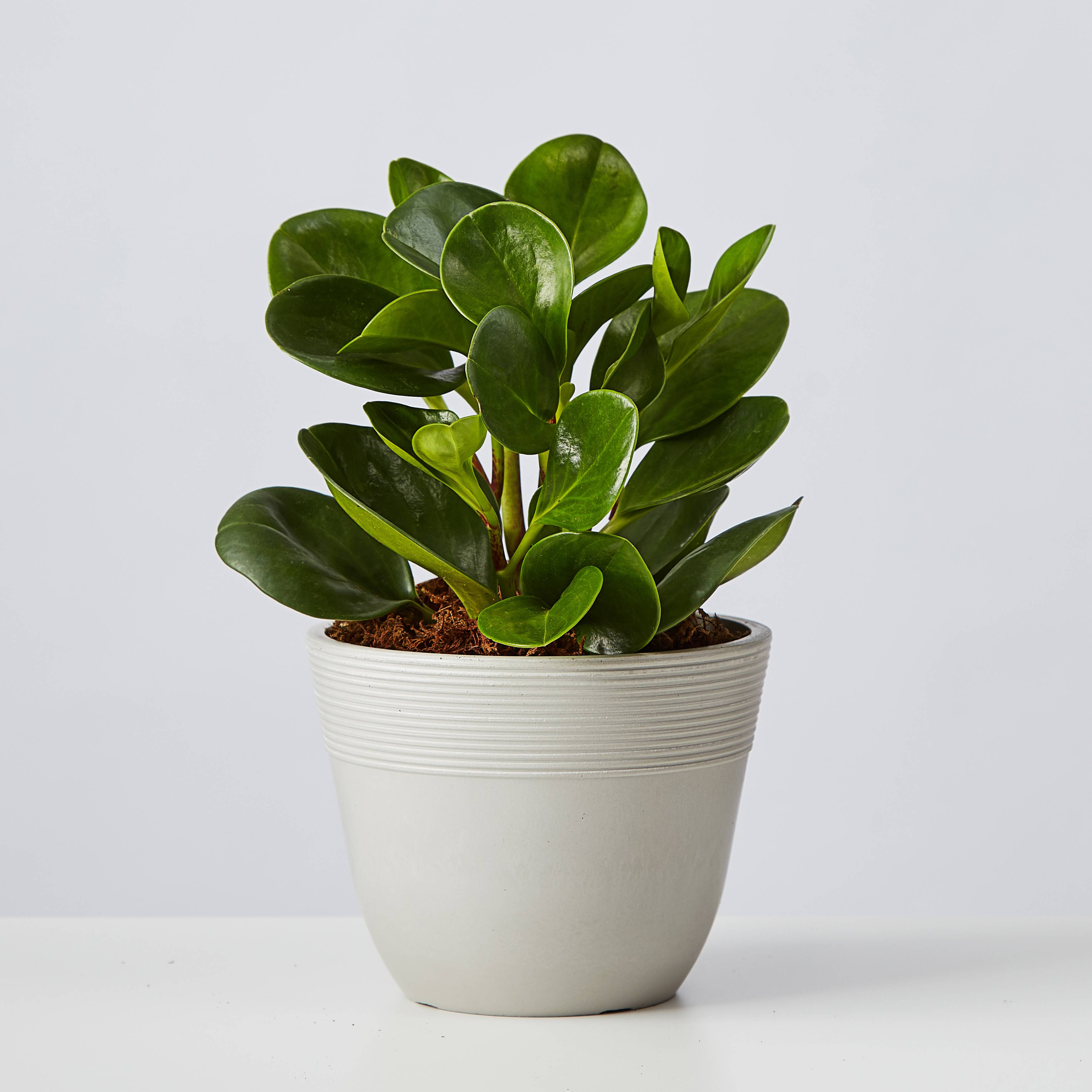 Baby Rubber Plant (Raindrop Peperomia)
Named for its cute, dark-green, teardrop-shaped leaves, this plant has a light silver stripe down the center, giving it big personality. It is potted in a neutral-toned planter, adding to its versatile style. Plant Perk: Practically effortless, the Peperomia is slow-growing and does not require pruning. If the leaves begin to fall, it means it's being overwatered.
Note: Arrives in a black nursery grow pot nestled inside of our decorative container.
Shop Now
Details
Botanical Name: Peperomia obtusifolia
Common Name: Raindrop Peperomia or Baby Rubber Plant
Origin: Colombia
Raindrop Peperomia, aka Baby Rubber Plant, features thick, dark-green, variegated succulent leaves that have a light silver stripe down the midvein
Exclusive neutral-toned, versatile planter with ribbed border detail at rim and contoured base; break-resistant and watertight.
Medium measures overall approximately 6-8"H x 7.5"D potted at the time of purchase
Small measures overall approximately 6-8"H x 5.5"D potted at the time of purchase
Plant Care
Sunlight
Medium to bright light; no direct sunlight
Water
When top 1" of soil is dry to touch; leaves are succulent in nature and can tolerate less watering
Temperature
Prefers temperatures of 60-80° F
Pet Friendly
Safe for furry friends