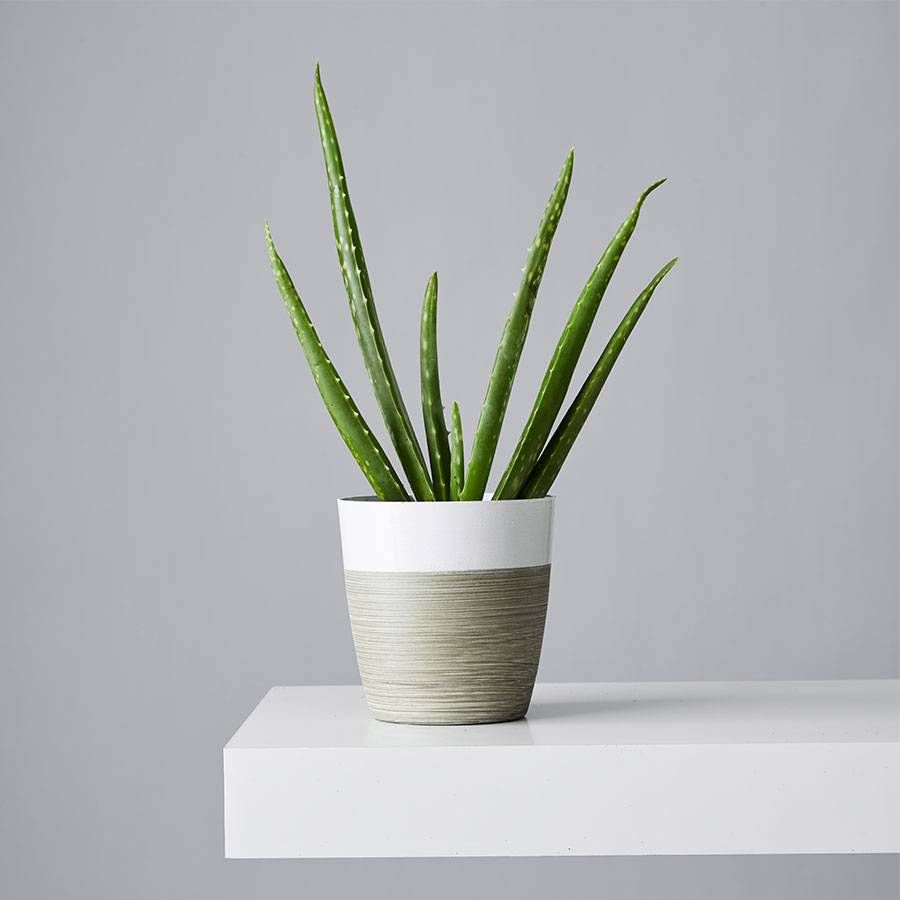 Live Indoor Aloe Vera Plant Shipped
The all-around healer plant, Aloe Vera is not only a go-to for gotta-soothe-my-sunburn-stat moments but is also an aesthetically calming addition to any room. Aloe vera is an easy-to-care-for houseplant that requires little attention, making it perfect for beginners and experts alike! The Aloe Vera plant is from the succulent plant species, so it's no wonder why they're low maintenance. Add our natural Ready.Set.Grow heavy cotton canvas tote bag featuring matching fabric handles.
Details
Botanical Name: Aloe barbadensis miller
Common Name: Aloe vera
Origin: South Africa, Sudan and the Arabic peninsula
The Aloe Vera Plant has upright gray-green toothed leaves that contain a soothing gel
Aloe Vera Plant potted in eco-friendly coconut coir soil made from coconuts
Add On: Ready.Set.Grow canvas tote. Each measures 14"W x 17"H x 7"D
Measures overall approximately 12"H x 4"D potted at the time of purchase. The pot size is 4.25"H X 4"D.
Plant Care
Sunlight
Bright direct or indirect light...the kitchen windowsill is a favorite spot!
Water
Thoroughly but only every 2-4 weeks
Temperature
ranges between 65 and 90°F
Pet Friendly
Not safe for furry friends or kids