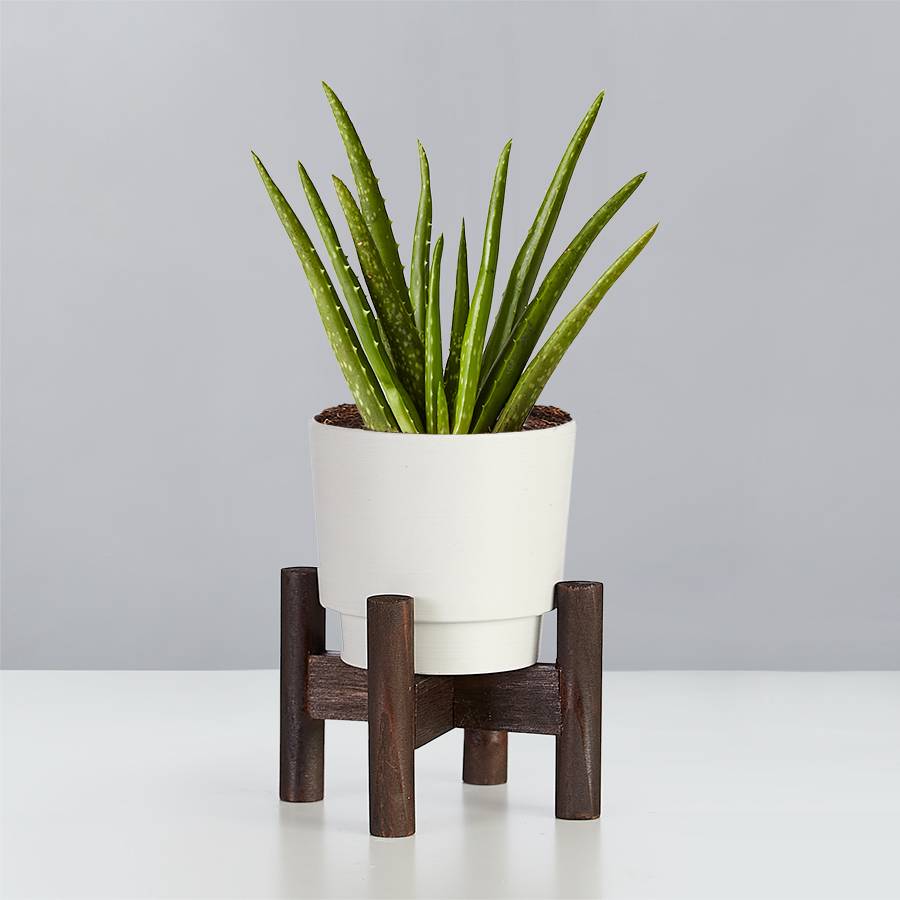 Aloe Vera Plant for Sale | Plants.com
The all-around healer plant, Aloe Vera is not only a go-to for soothing cuts and burns (thanks to the gel inside its gray-green leaves), but it's also a lovely and calming addition to any room. Available with your choice of planters.
Details
Botanical Name: Aloe barbadensis miller
Common Name: Aloe Plant, First Aid Plant, Burn Aloe, True Aloe
Origin: North Africa, Southern Europe, and the Canary Islands
Aloe Vera has upright gray-green toothed leaves that contain a soothing gel

Measures overall approximately 12"H x 4" D potted

Arrives potted in your choice of planter:
Exclusive Domain™ planter, an earthy design that includes a collapsible wooden stand providing a modern lift to display your plant flawlessly;

available in Snowcap, Granite, Midnight and Rust; break-resistant and watertight; S

tand can be displayed with two height options

Exclusive Artisan™ basket in hand woven banana leaf highlighting the coloration of the natural fibers; durable woven handles make it an easy tote for moving plants from place to place
Exclusive Sandstone™ planter: a versatile, neutral container with ribbed border detail at rim and contoured base; break-resistant and watertight
Fun Facts & Helpful Tips:
Aloe vera plants love well-drained soil.

If moving an aloe vera plant to a new clay pot, soak the pot overnight in water to prevent the new container from extracting moisture from the potting mix. This will help keep the plant healthy.

Aloe vera plants are succulents (in the Asphodelaceae family) and not related to a cactus, despite their appearance.

Aloe leaves contain healing properties for the skin that help with burns, scrapes, cuts, and other skin irritations.
Plant Care
Sunlight
Aloe plants love bright, direct full sun or indirect light; the kitchen windowsill is a favorite spot
Water
Thoroughly, but only every 2-4 weeks
Temperature
Ranges between 65 and 90°F
Pet Friendly
Best to keep away from furry friends & kids