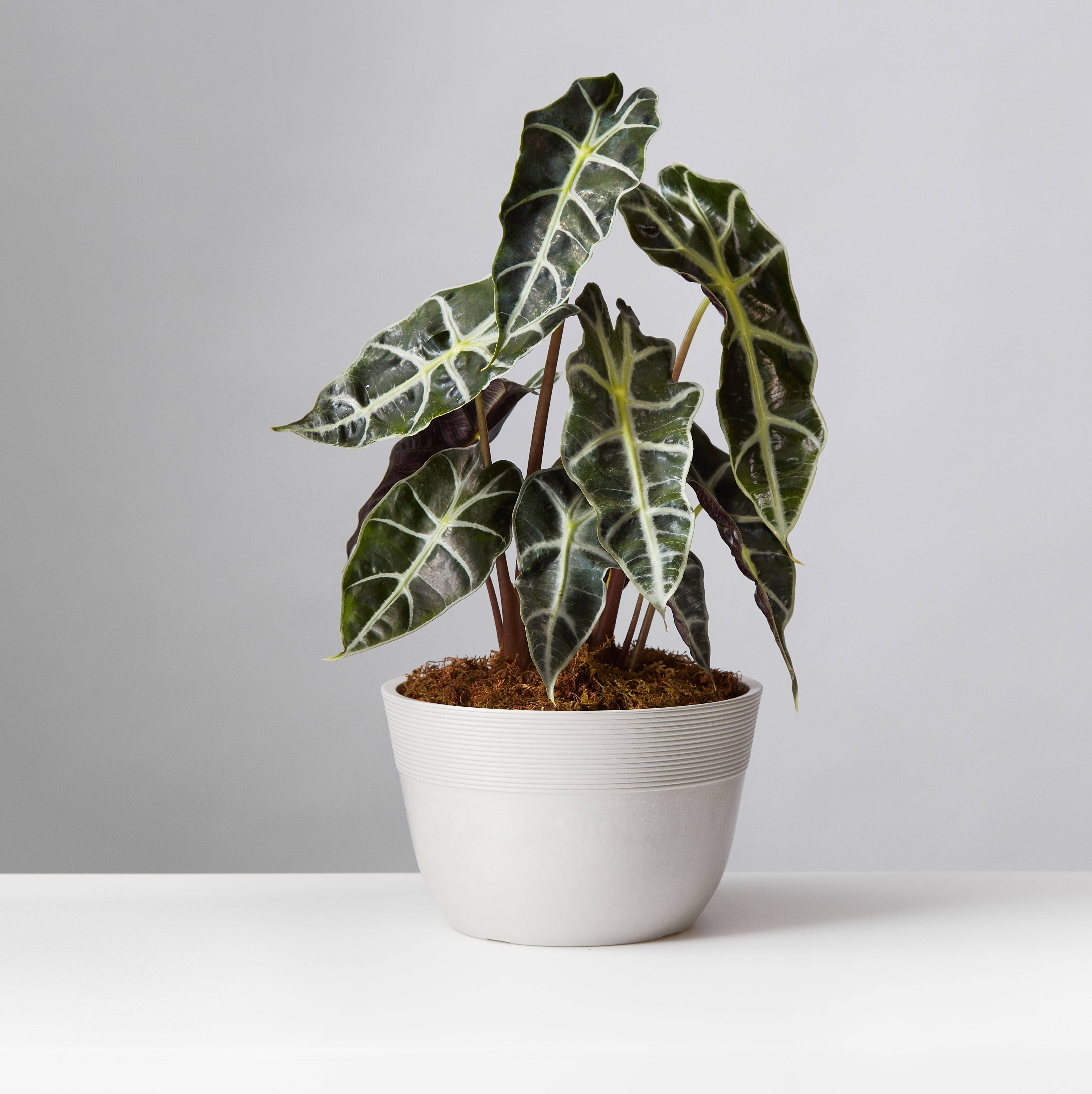 Elephants Ear (Alocasia Polly)
A tropical native, it is prized for its dramatic foliage: long and narrow in appearance. Also known as the Elephant Ear because of its wavy edges and soft purple undersides. It's potted in a neutral-toned planter. Plant Perk: This plant plays a significant role in filtering the toxins and airborne allergens by increasing and rejuvenating the air quality.
Note: Arrives in a black nursery grow pot nestled inside of our decorative container.
Shop Now
Details
Botanical Name: Alocasia
Common Name: Elephant Ear
Origin: Southern Africa
Alocasia, aka Elephant Ear, features large, narrow heart- or arrow-shaped leaves with wavy edges; cream color along spine and veins with soft purple underside; leaves can grow from 12-18 inches long
Potted in an exclusive neutral-toned, versatile planter with ribbed border detail at rim and contoured base; break-resistant and watertight; removable rubber stopper allows for convenient drainage
Measures overall approximately 9-12"H x 7.5" potted at the time of purchase
Tending Tip: The Alocasia should be misted regularly. If it gets too much water, it will let you know by "weeping" or dripping water from the tip of the leaf.
Plant Care
Sunlight
Does best in bright but indirect sunlight.
Water
Prefers high humidity and moist soil but do not over water
Temperature
65-85 ° F
Pet Friendly
Not safe for furry friends and kids