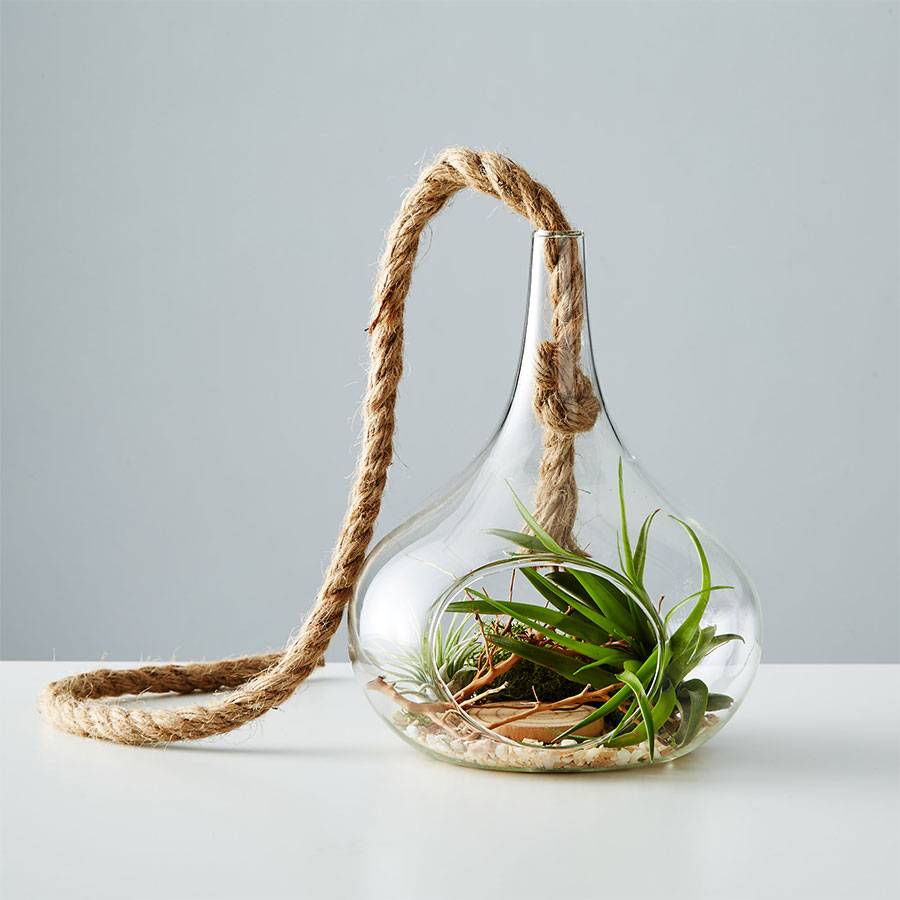 DIY Air Plant Terrarium
Like a garden floating in a bubble, our hanging glass terrarium adds a glistening touch of green to your space. With natural driftwood, shell, wood - and of course… air plants! Plant Perk: Greenifies your space without taking up precious real estate.
Details
Botanical Name: Tillandsia ionantha
Common Name: Sky plant
Origin: Mexico & Central America
Hanging squat-round glass terrarium with sturdy jute rope
Features natural driftwood, shell, wood and living air plants
Measures 8"H x 5.5"W at the time of purchase.
Plant Care
Sunlight
Best in medium to bright, indirect sunlight or a place with 8 hours of bright artificial light
Water
Mist once a week. Be careful not to let base get too wet as these plants are sensitive to sitting moisture
Temperature
65-85°F; avoid drafts
Pet Friendly
Safe for furry friends