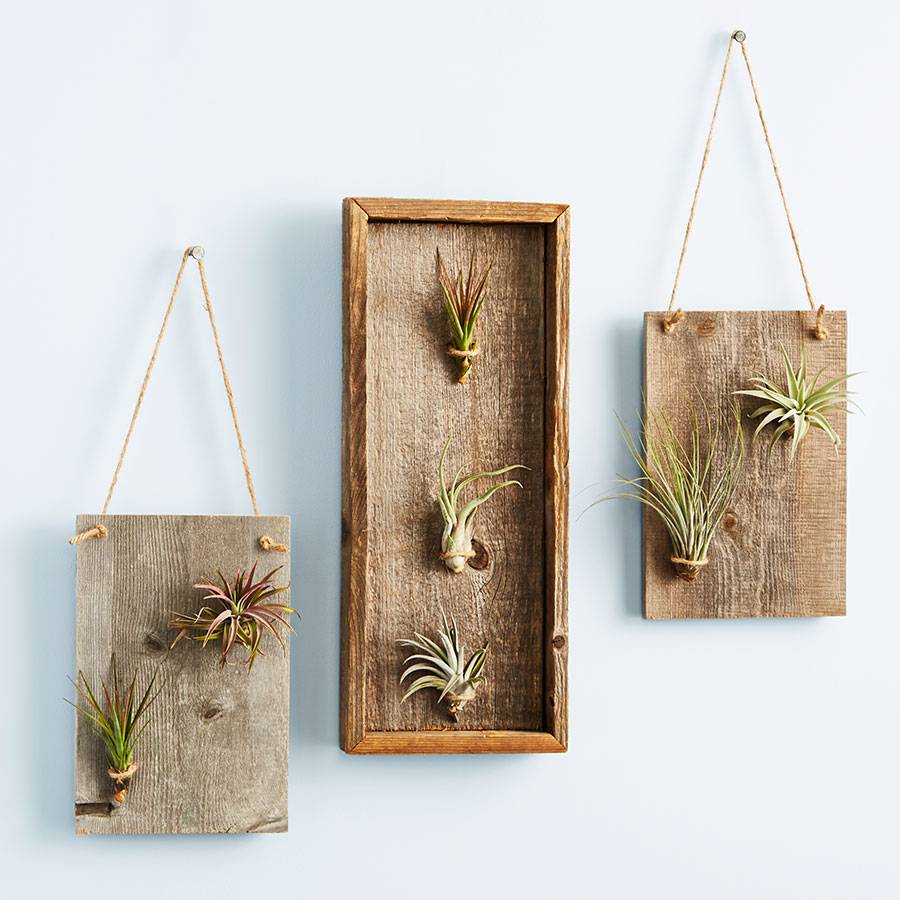 Air Plant Gallery Accents
Take your passion for plants vertical with our air plant wall accents. Hung individually or as an artfully arranged set, it's a breath of fresh fabulousness for any space. Plant Perk: Air plants reduce room dust and increase humidity levels, which could help you fight off that cold faster.
Details
Botanical Name: Tillandsia ionantha
Common Name: Sky plant
Origin: Mexico & Central America
Description:
Rustic wood wall accents hung with jute string
Set of Three features 1 large and 2 small plants and measures 22" H x 10" L x 4" W at the time of purchase.
Set of Two features small air plants that measures 22" H x 10" L x 8" W at the time of purchase.
Single large air plant measures 12"H x 8"L x 6"W at the time of purchase.
What's Included:
Rustic Wood Placard w/ Vertical Hanging Air Plant
Care Instructions
Lifetime Care & Support
30-Day Guarantee
Shipping & Delivery Information:
Our plants are packaged with care and delivered from our greenhouse to your door.
Our standard shipping time is 2 business days
We also offer next day shipping
All orders over $75 ship free in 2 business days
Plant Care
Sunlight
Can tolerate direct sun but these do best in indirect light. Also tolerant of low light
Water
Place air plants in a bowl of water and let soak for 3 to 6 hours at least every 2 weeks. Weekly misting is also helpful.
Temperature
65-85°F. Avoid temps lower than 40°F
Pet Friendly
Safe for furry friends