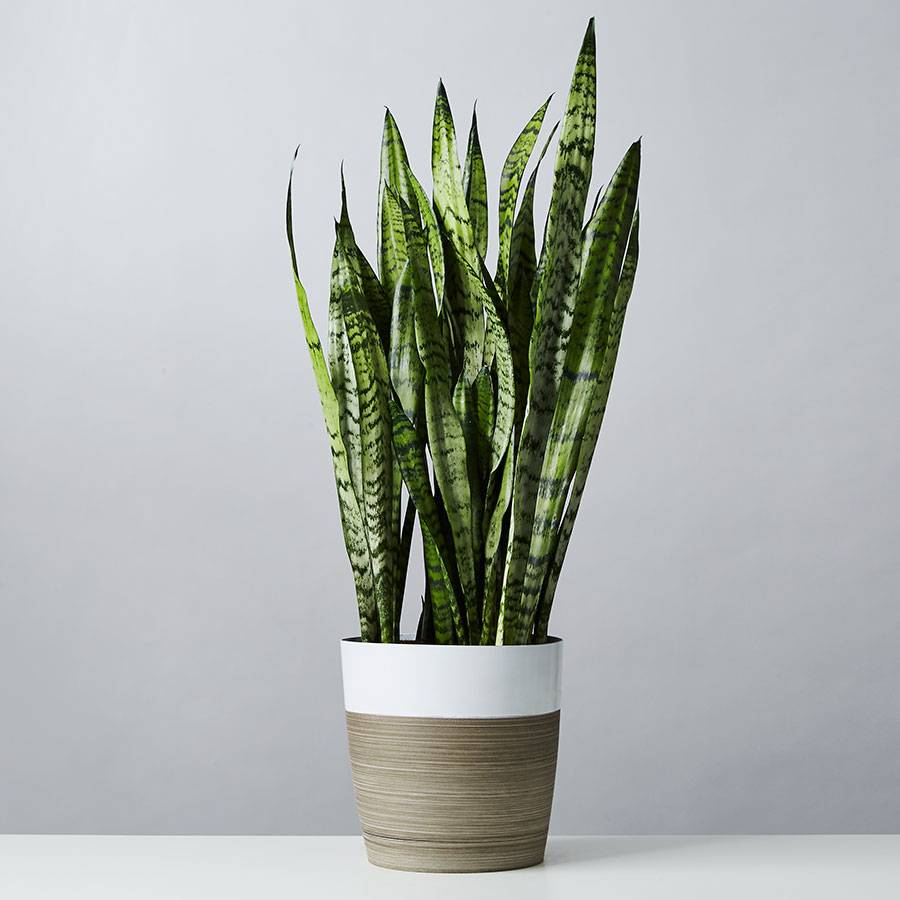 Snake Floor Plant (Sansevieria)
Looking sharp with its blade-like leaves, subtly striped for just the right amount of chic, the Snake Plant is an upstanding floor plant that will do right by any décor. Available with your choice of planter. Plant Perk: So good at improving work space air quality that it can actually cut ventilation needs. Hello energy conservation!
Note: Arrives in a black nursery grow pot nestled inside of our decorative container.
Shop Now
Details
Botanical Name: Sansevieria trifasciata
Common Name: Snake plant
Origin: Western Africa
Plant will arrive potted in your choice of planter:
Exclusive versatile sandstone planter

Neutral plastic planter with ribbed border detail at rim, contoured base and watertight
Sandstone plant measures overall approximately 39-41"H x 9"D potted at the time of purchase
The Pot size is 9.6"H X 11.6"D.
The plant arriving in this planter does not have any shipping restrictions.

Lightweight, two-tone plastic planter with adjustable base for draining

Plant measures overall approximately 33-34"H x 9.5"D potted at the time of purchase
The pot size is 9.5"H X 9.5"D
The plant arriving in this planter can not be shipped to California or Arizonia due to agricultural restrictions
Plant Care
Sunlight
Low light/partial shade, though ok in moderate indirect light
Water
Drought tolerant, water only when soil is dry to touch
Temperature
65-90°F
Pet Friendly
Not safe for furry friends or kids