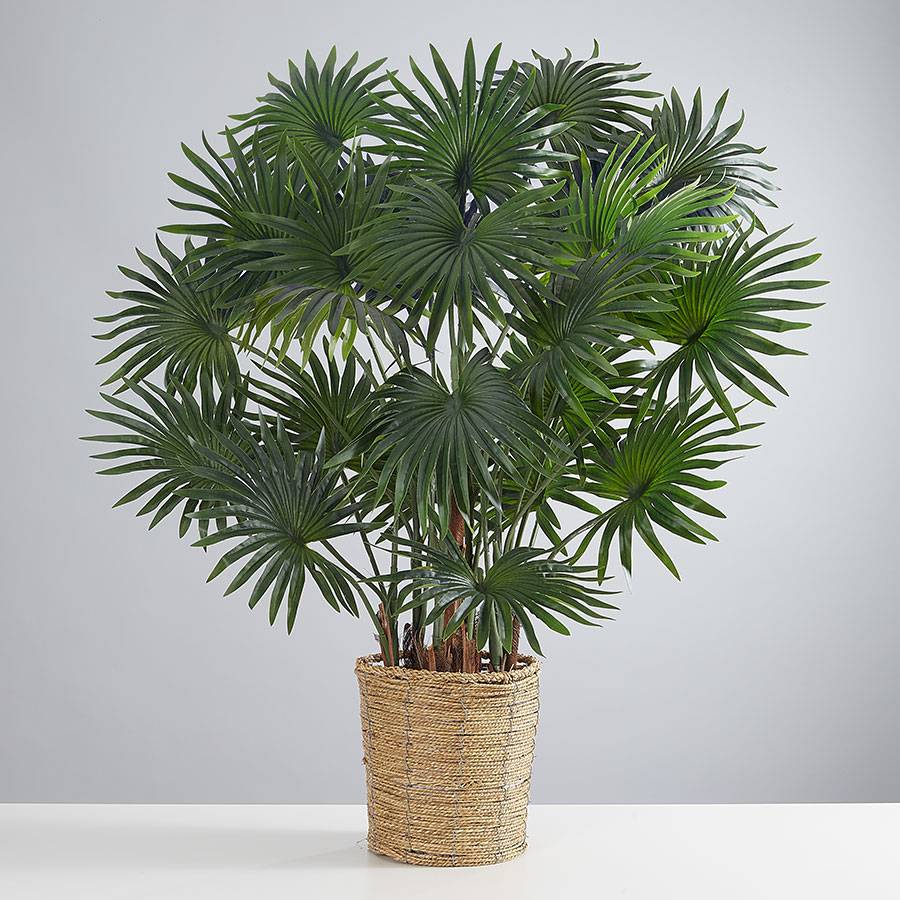 Faux Palm Tree
All the tropical vibes, no care required. Our authentic faux palm tree has the same lush color and superior quality as the real thing, with long, glossy, fan-shaped leaves adding to its laid-back, versatile style. This towering beauty is designed in a rattan basket, and can be shaped any way you want, creating a cozy, at-home oasis.
Details
Details:
Authentic faux palm tree with rich green foliage; perfect for home decorating
Designed in a rattan basket with faux soil
Measures 47"H
Care Tip:?Your tree will arrive with slightly compressed stems so each stem should be shaped to a natural position. There is no common rule to shaping your plant—it's how you like it best.