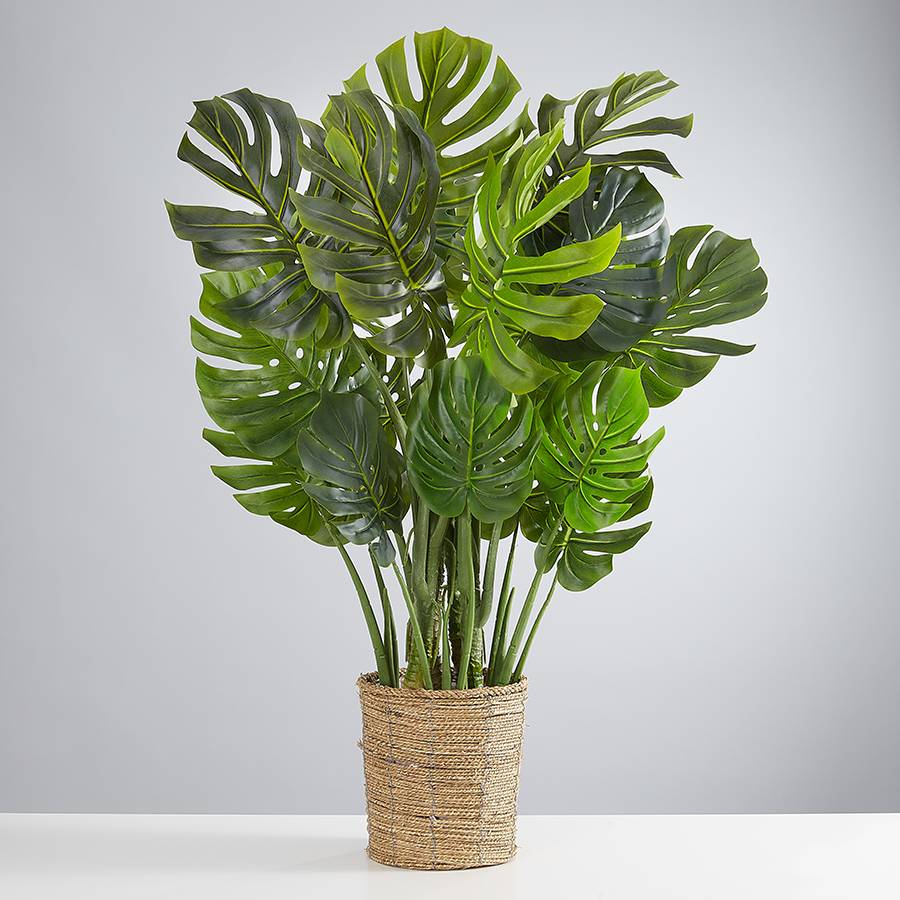 Faux Monstera Plant
For true statement-making style, go with the faux! Our authentic faux monstera has signature, Swiss cheese-like leaves so green and glossy, you'd swear it was the real thing. Designed in a rattan basket, this towering beauty stands close to four-feet tall, with a superior quality that gives every room an instant boost of color and endless design possibilities.
Details
Details:
Authentic faux monstera tree with rich green foliage; perfect for home decorating
Designed in a rattan basket with faux soil
Measures 47"H
Care Tip:?Your tree will arrive with slightly compressed stems so each stem should be shaped to a natural position. There is no common rule to shaping your plant—it's how you like it best.