Yucca Cane Floor Plant
Does best in bright indirect light; if exposed to direct light, leaves may burn; can tolerate lower light areas but will grow much slower

Drought tolerant; water only when the top 50% of the soil is dry; do not allow roots to sit in water
All orders over $75 ship free!
We're unable to ship this item to recipients in AZ, CA. See products available to ship here.
Botanical Name: Yucca gigantea
Common Name: Yucca Cane Floor Plant
Origin: Southern United States, South America and the Caribbean
Yucca Cane floor plant features bold, sword-like foliage on top of a broad cane trunk
Designed in a lightweight two-tone plastic planter with an adjustable base for draining
Measures approximately 18-24"H x 10"D
This plant cannot be shipped to California or Arizona due to agricultural restrictions.
Tending Tip: You may see "pups" popping up off the side of the mother cane at the soil level; make sure to remove the mature pup by cutting between the parent plant and the pup; this root piece will form the new root system for the pup once it's placed in fresh potting soil; water thoroughly and apply a diluted application of fertilizer
Sunlight
Does best in bright indirect light; if exposed to direct light, leaves may burn; can tolerate lower light areas but will grow much slower
Water
Drought tolerant; water only when the top 50% of the soil is dry; do not allow roots to sit in water
Temperature
Adapted to the desert, where temperatures can soar above 90°F and down into the 30s at night; so it'
Plant Friendliness
Not safe for furry friends or children; ingestion can cause mouth and stomach irritation and possible vomiting
potted plant
Care instructions
Care & support tips for the lifetime of your plant
30-Day Guarantee
Our plants are packaged with care and delivered from our greenhouse to your door.
All orders over $75 ship free!
Our standard shipping time is 2-4 business days
Standard shipping is $4.99 for orders under $19.99; $7.99 for orders $20-$74.99
We also offer next day shipping and Saturday delivery
OUR STORY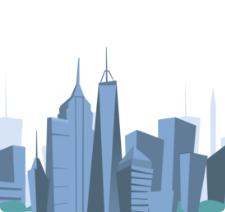 Based in New York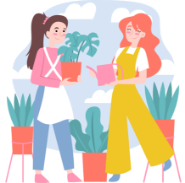 40 years of plant experience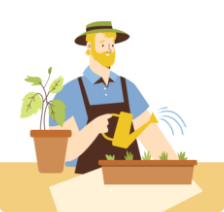 Collaborating with growers across the country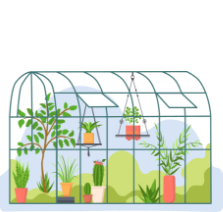 Straight from the greenhouse to your door
---