Sago Palm Floor Plant

$89.99
Prefers bright, indirect light; avoid placing in direct sunlight, especially hot afternoon sun in the summertime; this can wilt and burn the foliage; too much shade can result in sparse foliage and an overall unhealthy plant; indoor plants can be moved ou

Some drought tolerance, but prefers a moderate amount of moisture in the soil; water whenever soil feels dry to the touch, making sure never to overwater to the point of soggy soil; reduce watering slightly in the winter when it's not actively growing
All orders over $75 ship free!
We're unable to ship this item to recipients in AZ, CA. See products available to ship here.
Botanical Name: Cycas revoluta
Common Name: Sago Palm Floor Plant
Origin: Southern Japan
Sago Palm floor plant is a low-growing cycad plant featuring long green, slow-growing feathery fronds that grow in a symmetrical ring
Designed in a lightweight two-tone plastic planter with an adjustable base for draining
Measures overall approximately 18-24"H x 10"D
This plant cannot be shipped to California or Arizona due to agricultural restrictions.
Sunlight
Prefers bright, indirect light; avoid placing in direct sunlight, especially hot afternoon sun in the summertime; this can wilt and burn the foliage; too much shade can result in sparse foliage and an overall unhealthy plant; indoor plants can be moved ou
Water
Some drought tolerance, but prefers a moderate amount of moisture in the soil; water whenever soil feels dry to the touch, making sure never to overwater to the point of soggy soil; reduce watering slightly in the winter when it's not actively growing
Temperature
Loves warm, humid conditions; can tolerate cold temperatures, but nothing close to below 20°F, which
Plant Friendliness
Not safe for furry friends or children; all parts of the Sago palm are toxic, but especially the seeds
potted plant
Care instructions
Care & support tips for the lifetime of your plant
30-Day Guarantee
Our plants are packaged with care and delivered from our greenhouse to your door.
All orders over $75 ship free!
Our standard shipping time is 2-4 business days
Standard shipping is $4.99 for orders under $19.99; $7.99 for orders $20-$74.99
We also offer next day shipping and Saturday delivery
OUR STORY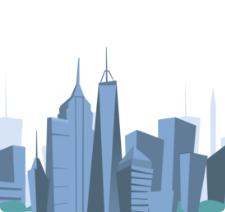 Based in New York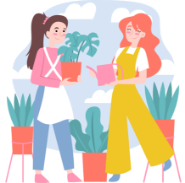 40 years of plant experience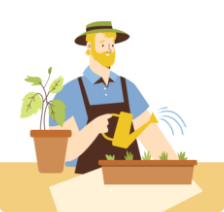 Collaborating with growers across the country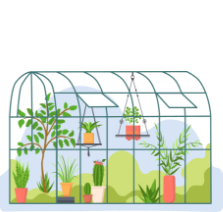 Straight from the greenhouse to your door
---