Peace Lily Plant
Best in bright, indirect light. Can tolerate low light levels, but will produce more blooms with more light

Once a week, or when top inch of soil is dry
All orders over $75 ship free!
We're unable to ship this item to recipients in AZ, CA. See products available to ship here.
Botanical Name: Spathiphyllum cochlearispathum
Common Name: Peace lily
Origin: Tropical South America
Broad, dark green leaves and the occasional white calla lily flower on a tall stem
Lightweight, two-tone plastic planter with adjustable base for draining.

Large two tone planter measures overall approximately 39-40"H x 9"D potted. The large pot size is 9.5"H X 9.5" D at the time of purchase.

The large plant arriving in this planter can not be shipped to California or Arizona due to agricultural restrictions.

Medium two tone planter measures overall approximately 19-21"H x 6"D. The medium pot size is 5.25"H X 6" D at the time of purchase.
Sunlight
Best in bright, indirect light. Can tolerate low light levels, but will produce more blooms with more light
Water
Once a week, or when top inch of soil is dry
Temperature
warm, tropical vibes of 65-90°F
Plant Friendliness
Not safe for furry friends or kids
Plant potted in eco-friendly coconut coir soil with lightweight two-tone planter with built-in saucer to contain water overflow
Care instructions
Care & support tips for the lifetime of your plant
30-Day Guarantee
Our plants are packaged with care and delivered from our greenhouse to your door.
All orders over $75 ship free!
Our standard shipping time is 2-4 business days
Standard shipping is $4.99 for orders under $19.99; $7.99 for orders $20-$74.99
We also offer next day shipping and Saturday delivery
OUR STORY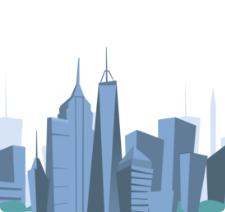 Based in New York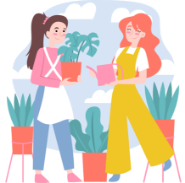 40 years of plant experience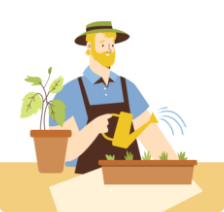 Collaborating with growers across the country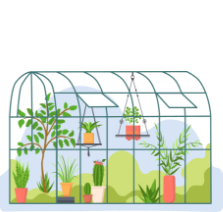 Straight from the greenhouse to your door
---