Concrete Succulent Garden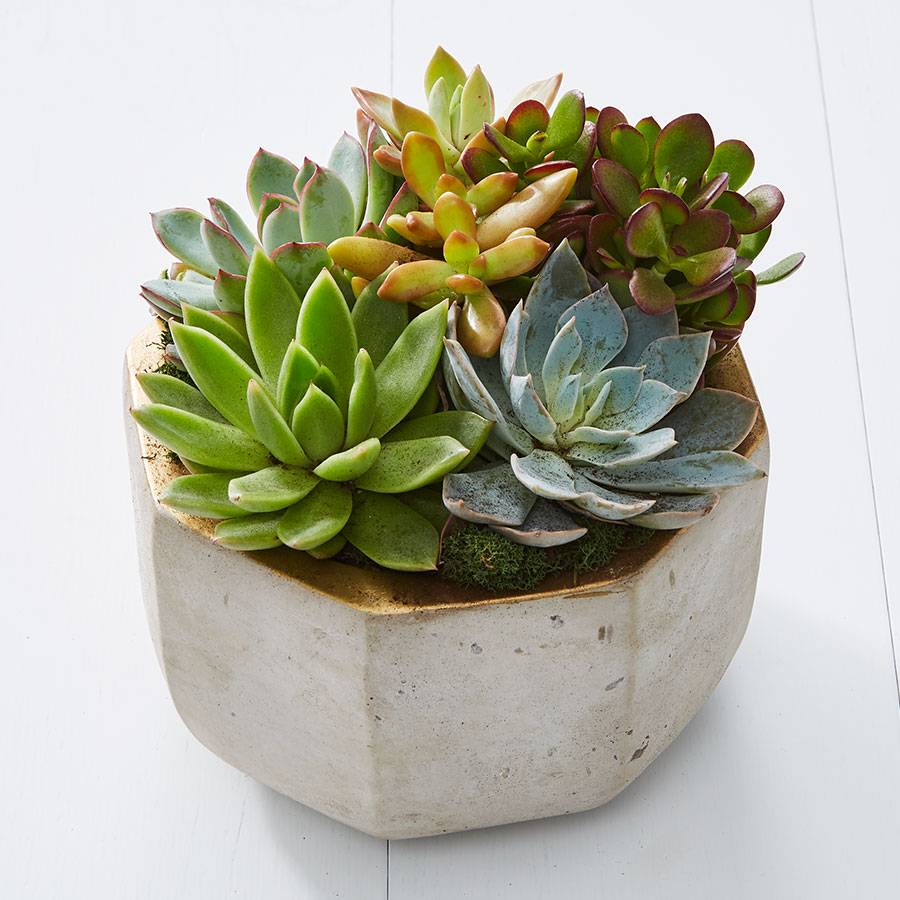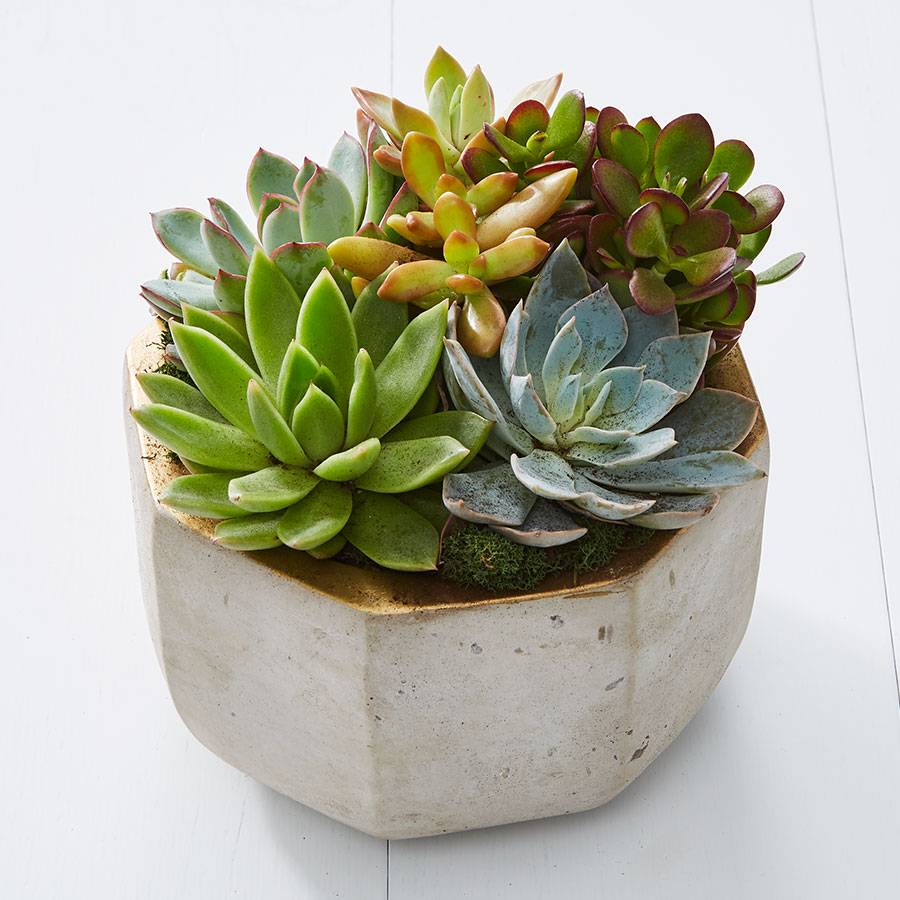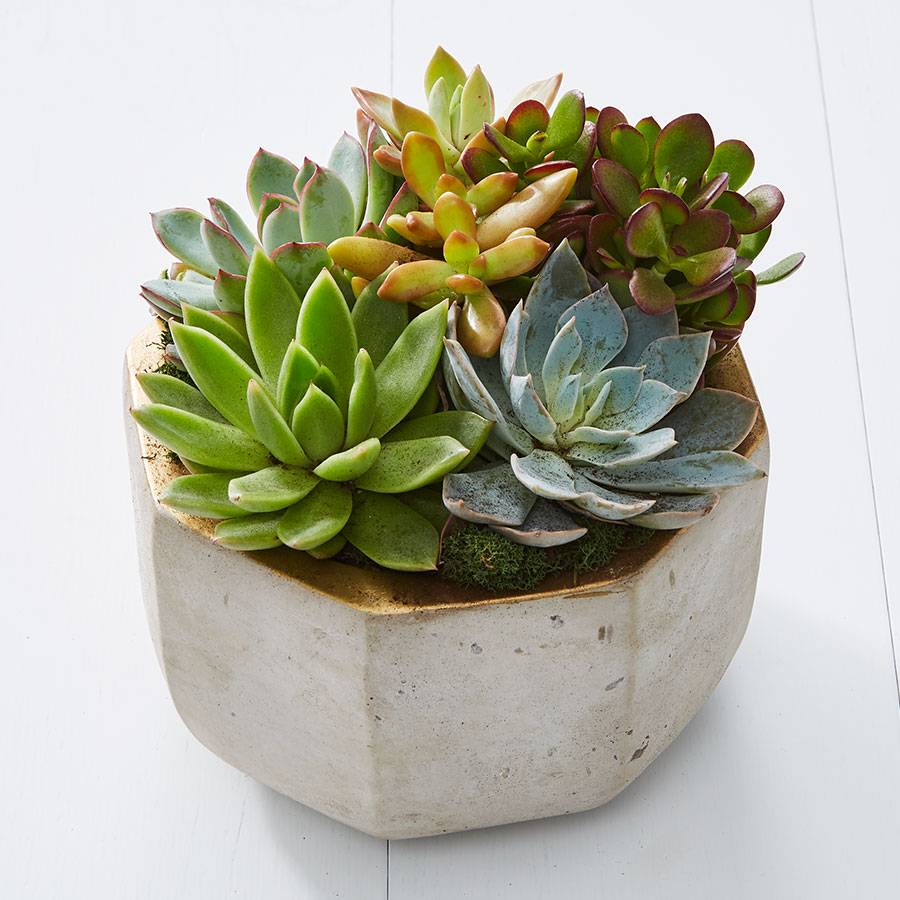 PL157665OS
Concrete Succulent Garden

$0.00
Elegant, elemental and easy to maintain, our concrete succulent garden is the trifecta of home greenifying. A colorful collection of succulents in a white concrete planter with elegant gold details. It's a concrete fact – this one makes an awesome gift. Plant Perk: Succulents improve a room's humidity level which helps to relieve dry skin and scratchy throats.
Orders over $75 ship for free!
Succulent garden contains a variety of species in varying colors
Measures overall approximately 5-6"H x 6"D
Variety and size of succulents may vary based on availability
Sunlight
A real sunbather, this garden needs at least a half of a day to a full day of bright sunlight
Water
Let soil dry between waterings, then give ½ cup of water at a time until moist to the touch
Temperature
65-80°F; avoid drafts
Pet Friendly
Best to keep away furry friends
Succulents in a white concrete planter with elegant gold details Care instructions Care & support tips for the lifetime of your plant 30-Day Guarantee
Our plants are packaged with care and delivered from our greenhouse to your door.
All orders over $75 ship free
Our standard shipping time is 2-4 business days
Standard Shipping is $7.99
We also offer next day shipping and Saturday Delivery
Product Number: PL157665OS
---
Hi! We're plants.com, a team with a passion for delivering happiness and sharing our love of plants. While our site is relatively new, our experience is not. Our team, based out of the NYC metro area, has over 40 years of experience sourcing plants and is always on the lookout for the latest plants and trends.


We collaborate with growers across the country to gather a wide variety of fresh, beautiful plants, from classic standards to on-trend faves, shipping straight from the greenhouse to arrive at your front door. We hand-select varieties to decorate our living and workspaces, and uplift our moods. And we scour Instagram and our local garden centers just like you.

Our goal is to help spread the joy of plants and make everyone's experience a positive one. We know some plants and room environments can be tricky (hello office cubicle, we are talking to you!) But don't worry. We are here to help demystify the plant experience and make it a joyful one. Ready. Set. Grow!
---
---