How plants.com Practices Sustainability
This Earth Day, plants.com is all about sustainability. Therefore, we are going to shout-out a few of our amazing growers and how they incorporate sustainability into all your favorite plants. Without their help, we would not be able to enjoy the beautiful plants we admire every day. We've collaborated with sustainable growers, bringing you eco-friendly plants from the ground up.
Promoting Safe Water
Our growers proudly support water.org, an organization that helps improve lives around the world by providing access to safe water. Each Lula's Garden Succulent sold provides six months of safe water for one person in the developing world. As we face a global pandemic, the health of families around the world relies on access to safe water and people like you.
Putting the Environment First
Our orchid growers use state-of-the-art technology to optimize growing conditions, eliminate repetitive tasks and measure orchid quality by using rainwater for 100 percent of our watering needs. Our plastic growing trees are also recycled to reduce waste. The greenhouses are MPS-Certified, meaning we adhere to strict environmental regulation registration rules.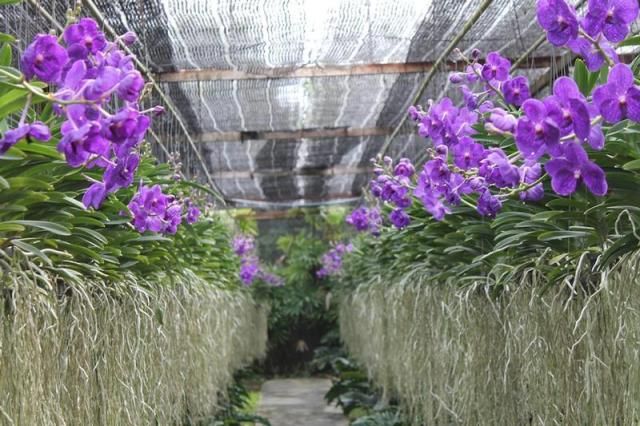 USDA Approved
Our growers cultivate strong relationships with the USDA which has helped facilitate the company's import activities even during periods of tightened restrictions. The USDA promotes healthy and sustainable agriculture throughout the United States and the world.
Sustainable Soil
We are committed to sustainability that's why we use coconut coir soil in most of our houseplants! Rather than using peat moss, a non-renewable resource we use coconut coir. Peat bogs form over hundreds of years. Coconut coir is made from coconuts and is a byproduct of the coconut industry. Coconut coir comes from parts of the coconut that are often wasted. We take these parts and create an all-natural medium that promotes sustainability. Coconut coir is guaranteed to help your plant grow to their full potential and helps the Earth. Learn more about Coconut Coir in our blog post, How to Grow Plants Sustainably with Coconut Coir Soil.